The new functionality is especially suitable for one-off projects, such as area acquisition meetings with potential clients or business campaigns. Corpis Maps covers the entire process of a business project from its creation, the work of a sales representative in the field, ongoing evaluation of the project by business management to data export and import into CRM, ERP.

Creating a business project
You can easily create a business project using the visual tool Corpis Maps Studio. You can upload project data in CSV format. At the same time, you set which values ​​are to be editable. Finally, select the users who will work on the project.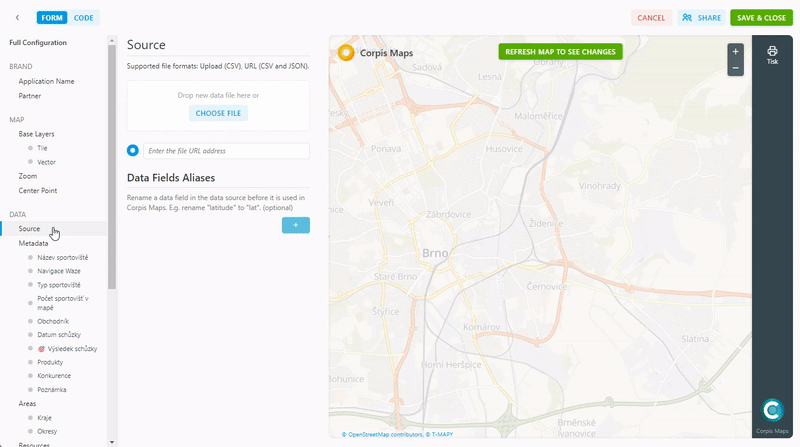 Field data collection and editing
The sales representative can use Waze navigation on the way to the meeting. After the meeting, he has the data set to fill out that you require. Ideally, use drop-down lists (one or more values), a date, a text box for notes, or a number that is quick and easy to complete. Based on the adjusted data, the color of the points on the map and the statistics in the filters change immediately. The project is also optimized for work on mobile phones and tablets.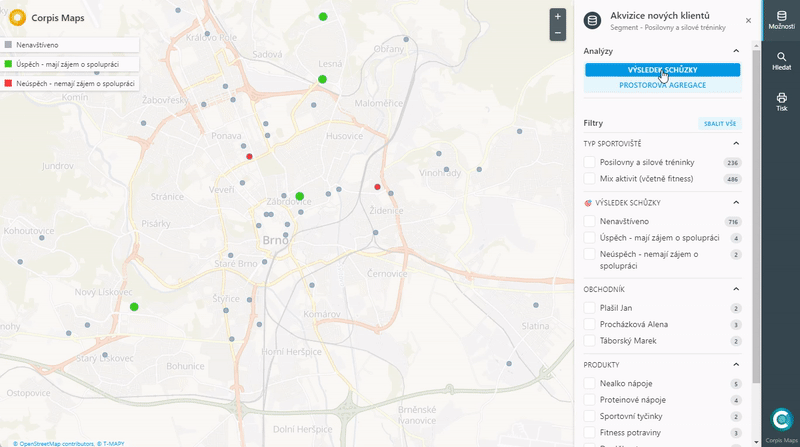 Ongoing project evaluation
The map, which serves field salesmen, also serves to lead the sales team to continuously evaluate the project. In the map, you can immediately see clients highlighted in color who have already been visited. Analytical filters will then immediately tell you the success of the meetings, or the current state of the market (if the trader also enters the current competing suppliers for customers).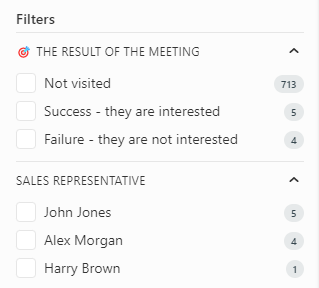 Project export and import into CRM, ERP system
Corpis Maps now also supports exporting data to CSV using the Download icon. You can download the entire project with one click – the file contains all input data as well as newly entered data. You can then import the CSV file into your CRM or ERP system.

---
Availibility
All Corpis Maps integration partners, solution partners and customers have instant access to this new version.
Interested in Corpis Maps?
Do you work with data and want to become a solution partner of Corpis Maps?