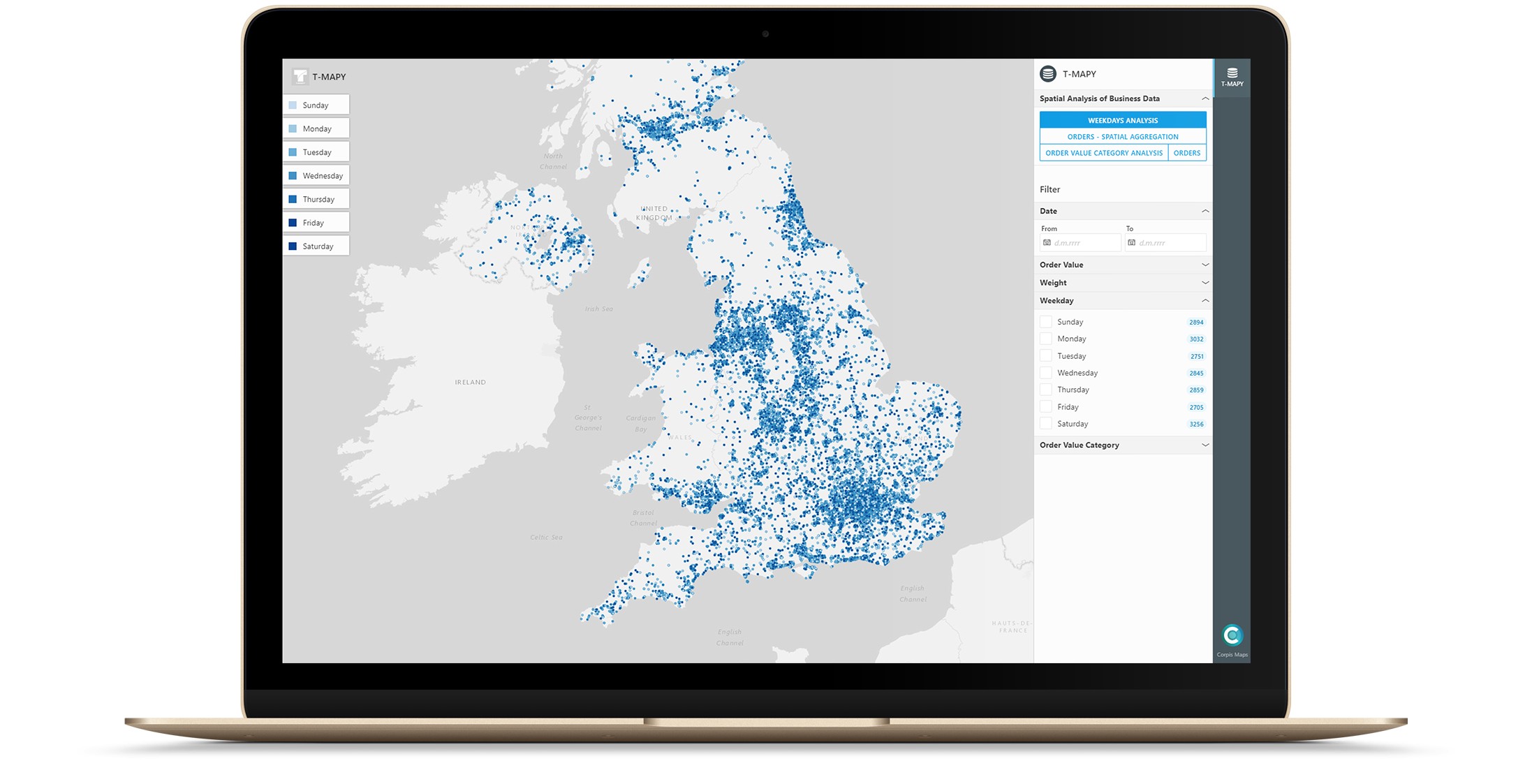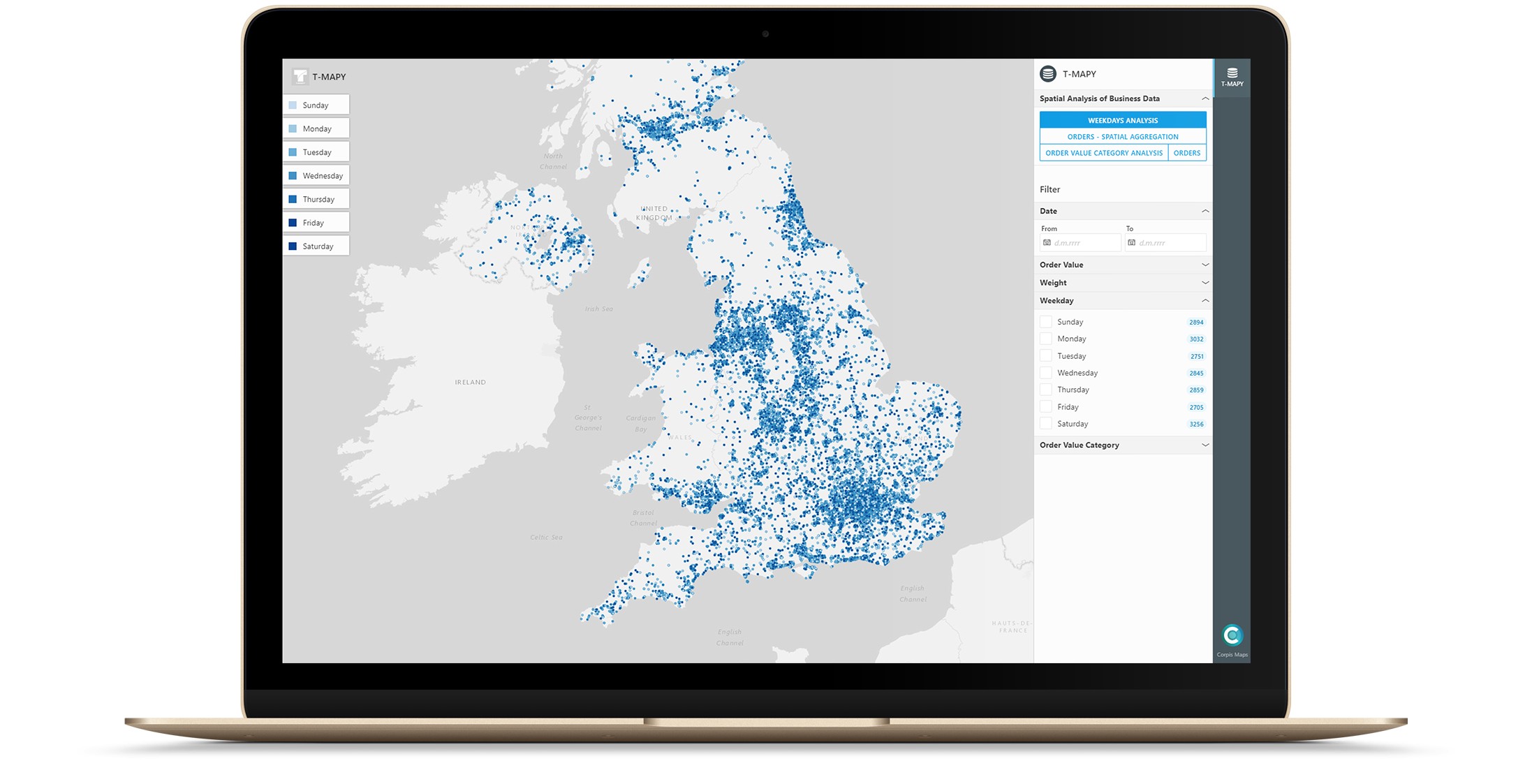 Corpis Maps is the extremely secure configurable analytical map platform for advanced spatial analysis of business data.
WHY ANALYTICAL MAPS?
Valuable Information from Unused Data
A picture is worth a thousand words, an analytical map is worth a thousand spreadsheets. Did you know that your information systems contain plenty of unused spatial data? With Corpis Maps you will be able to transform this data into valuable business information. Thanks to advanced spatial analysis and visualizations, you will uncover hidden context, trends and information.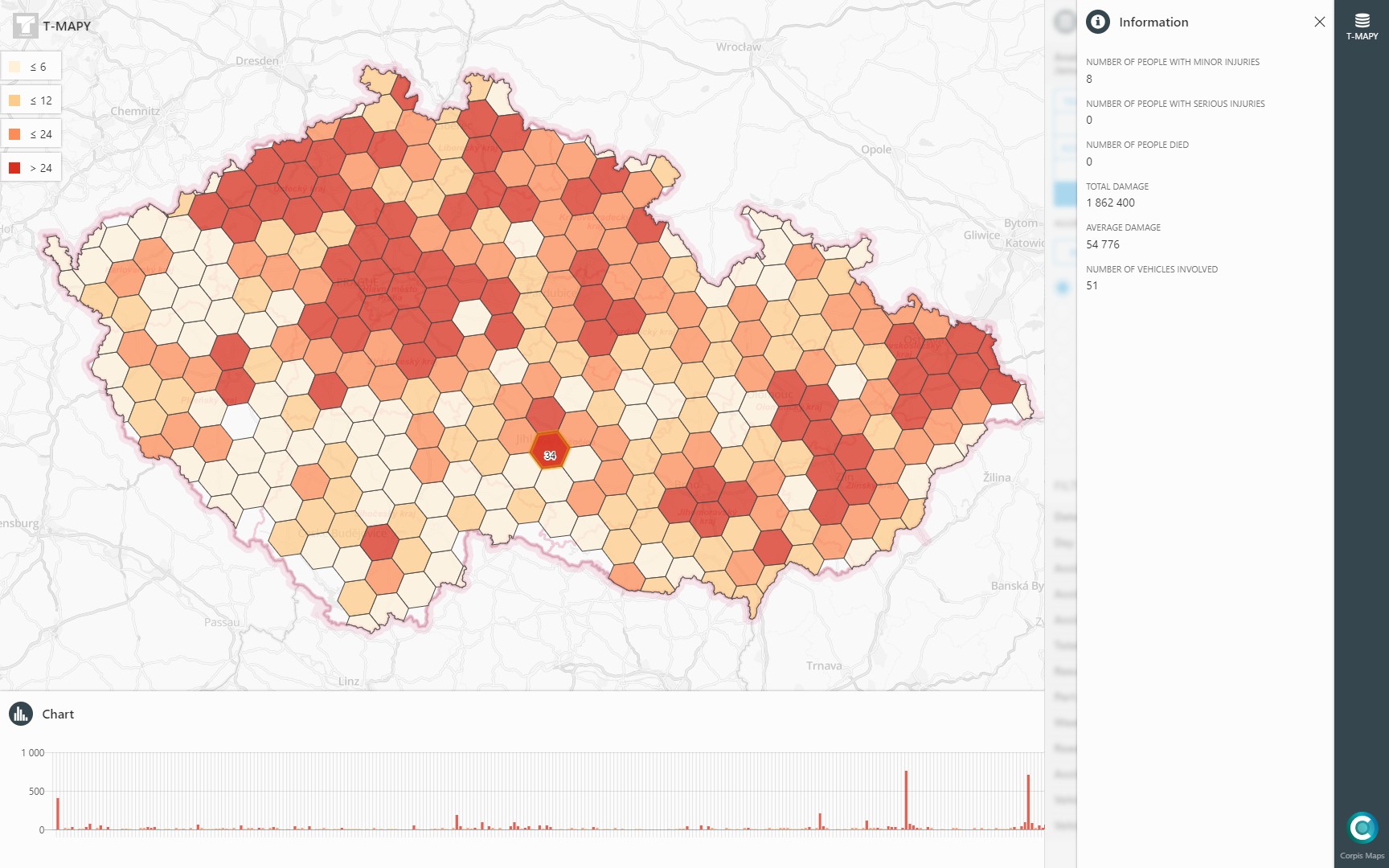 SECURITY ON THE FIRST PLACE
Superb Data
Security
Security of business data is extremely critical for every organizanion and it has been our highest priority from the very beginning of Corpis Maps development. Your data is always 100% secured! Yes, 100%. How do we do it? We simply never touch your data – we don't store your data on our servers, we don't download it from your servers, we don't process it in the cloud.
MAP CONFIGURATION IN YOUR HANDS
Comprehensive Configurability
Corpis Maps is fully configurable including all text strings, data labels, visualizations, filters, search, spatial analysis, aggregation polygons, reference tables, colors, basemaps, etc. The best thing is that you can start immediately without a need to be a programmer. You will love it.
WHAT DO OUR CUSTOMERS USE CORPIS MAPS FOR?
Spatial Data Analysis

Identify Sales Opportunities

Identify Market Trends and Risks

Optimize Sales Territories/Regions

Analyze Effectiveness of Customer Visits


Support Marketing Activities

Analyze Customers' Behaviour

Custom Aggregation Regions
BECOME A PARTNER OR A CUSTOMER
The Path to Success
There are two ways of how you can use Corpis Maps. Either integrate it in your information system or create a Corporate Geographic Business Intelligence system for your customers.
Integration Partner
Suitable for all innovative thinking providers of information systems (ERP, CRM, BI, E-commerce, etc.) who want to increase the value of their system thanks to the unique spatial business data insight. Integration is super easy and secure.
Solution partner
Our certified Solution Partners are IT consulting firms or GIS/GEO firms dedicated to delivering outstanding value thanks to analytical maps created in Corpis Maps. Join our Corpis Maps Solution Partner Program and get a lot of benefits that help with adoption of the product and customers' satisfaction.
Customer
If you are looking for analytical maps that will help you to drive your business even better and get answers to critical business questions, Corpis Maps platform is the right one for you. Contact us directly and we will provide your details to a Corpis Maps Solution Partner operating in your area.