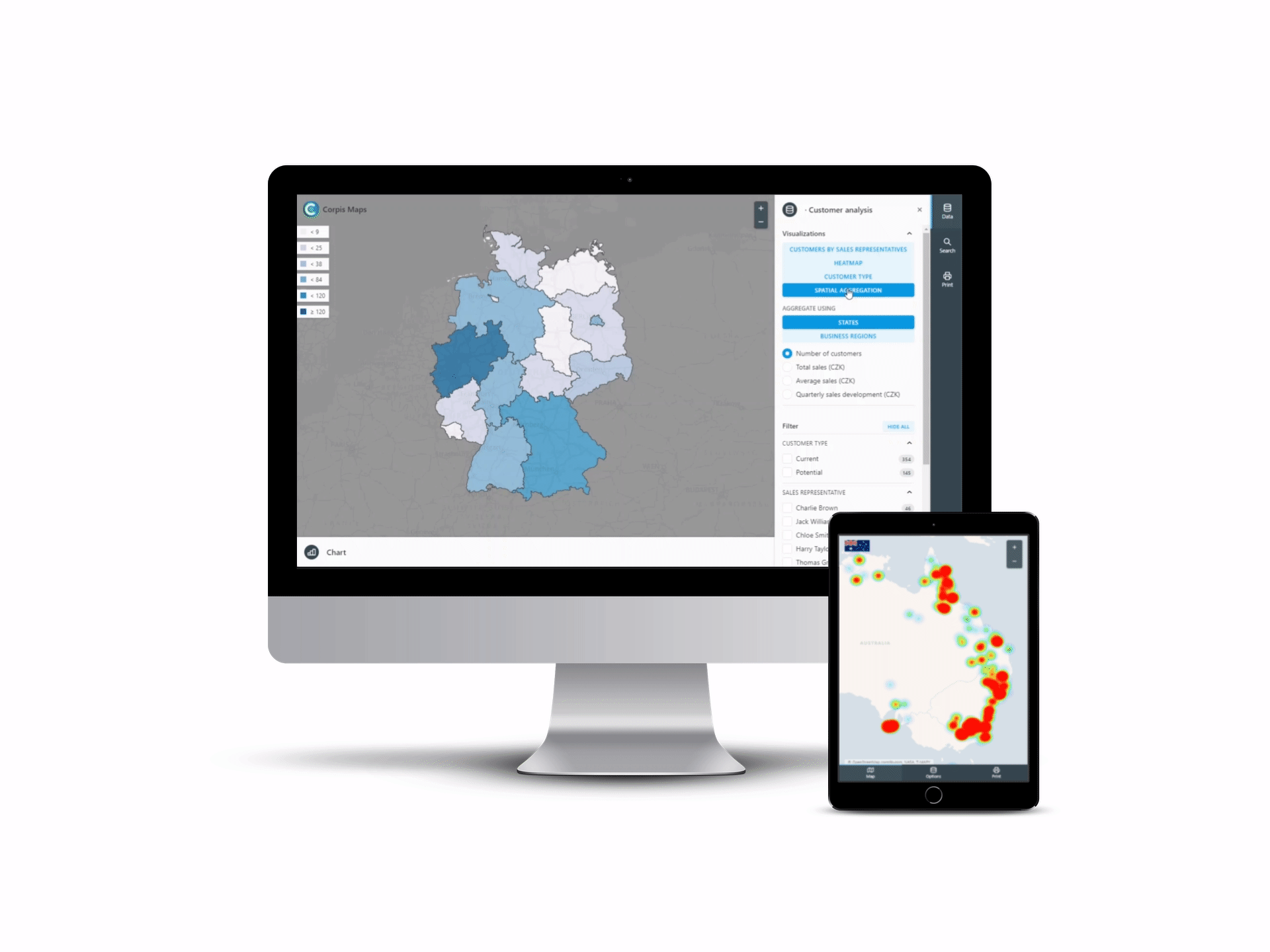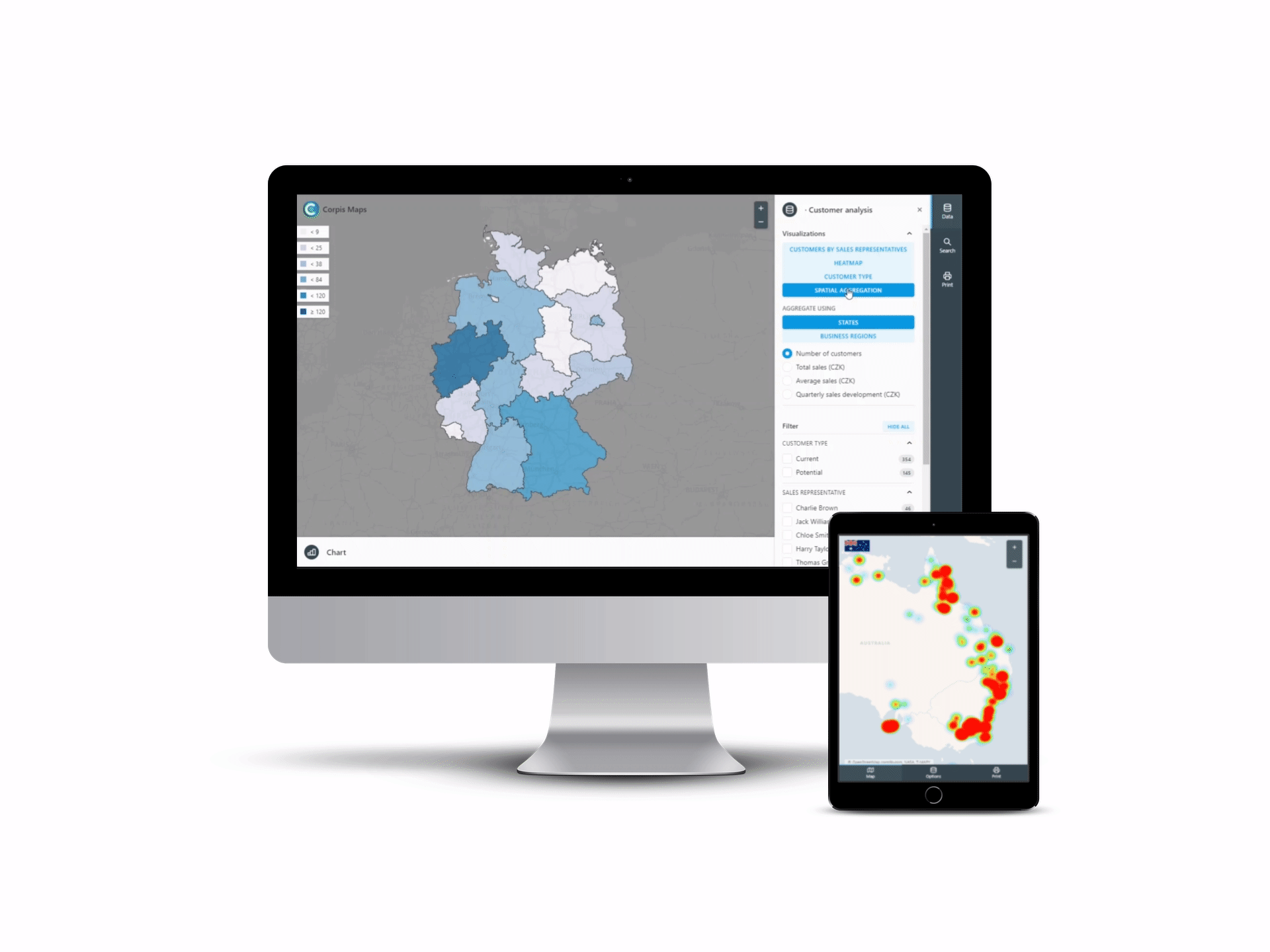 Corpis Maps will show you the strengths and weaknesses of your sales team, performance or sales potential. In addition, analytical maps will advise you on what and how to improve. All of this in order to increase the team efficiency and sales results from the first month of use.
Where corpis maps helps?
♥

Sales Teams
B2B – Corpis Maps is a web map analytics tool for businesses of all sizes. Helps directors, sales and marketing managers, and sales teams to increase sales results. 94% of companies confirm that data analysis is important for their growth and 73% of companies state that it gives them an edge over the competition.
Analysis of Sales Team Activity
Analysis of Customers and Sales Results
Analysis of Open Sales Opportunities

*These are just examples, your own maps will be created based on your data and needs.
sales team efficiency
Sales Team Efficiency Increase
Do you know where your sales team is active the most?
Do you focus on the most interesting customer segments?
Do you visit your customers equally in the whole sales region?
Corpis Maps will answer these (and much more) questions in a few clicks. A spreadsheet containing the data about customer visits is just an entrance gate to truly important informations that you can find only in analytical maps.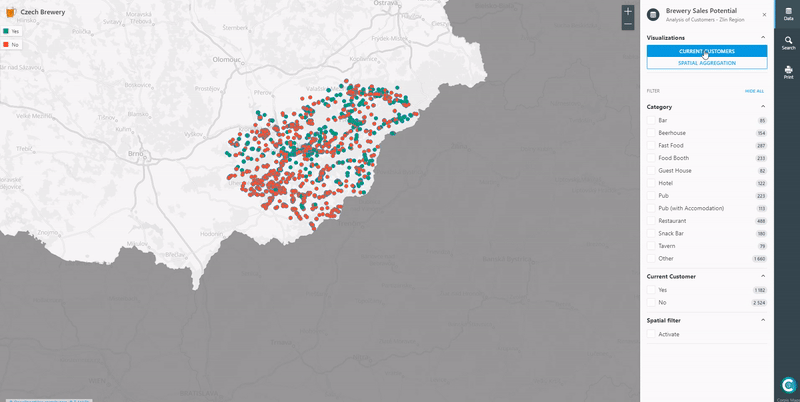 Sales potential
Sales Potential Map
Do you know your sales potential?
Do you know where you can get the largest number of your business partners and customers?
Do you want to expand your sales territory, but not sure where?
Corpis Maps provides these key information in a very clear and understandable way, so you will immediately know, what sales region has the highest growth potential and where you should rather focus on holding and protecting your current position.
customers and projects
Analysis of Business Cases and Competitors' Activity
Do you know where are your most active customers from particular segments?
Are they located in the whole sales region or concentrated just in some locations?
Where do you have the largest number of sales opportunities and projects?
Where do you lose sales oportunities or tenders most often?
There are plenty of questions and analytical maps provide the most comprehensive answer to all of them. You can simply and quickly get information you need to make a responsible decision.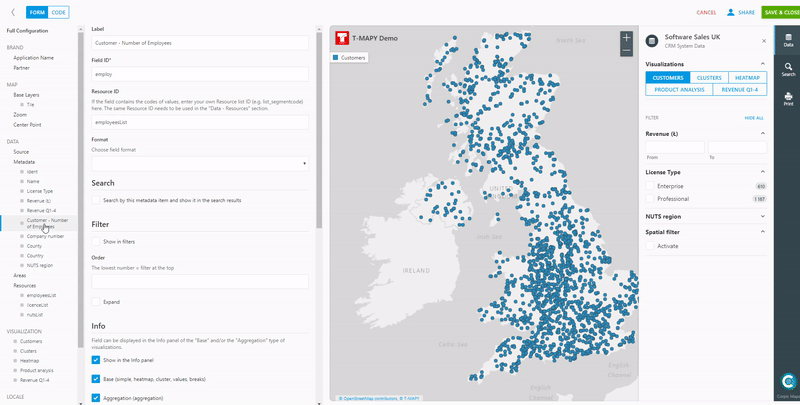 CORPIS MAPS STUDIO
Create Your Own Maps
Corpis Maps Studio is a very intuitive visual configuration tool enabling creation of rich analytical maps. Create a map from your business data, it is easy. Configuration of a map is stored in just one file that can be edited (add or remove functionality) as often as you need.
data security
Exceptional Data Security
Security of business data is extremely important and it is our highest priority to keep your data 100% secured. How do we do it? We simply never touch your data – we don't download it from your servers, we don't process it in the cloud. Your data never leave your secured company network.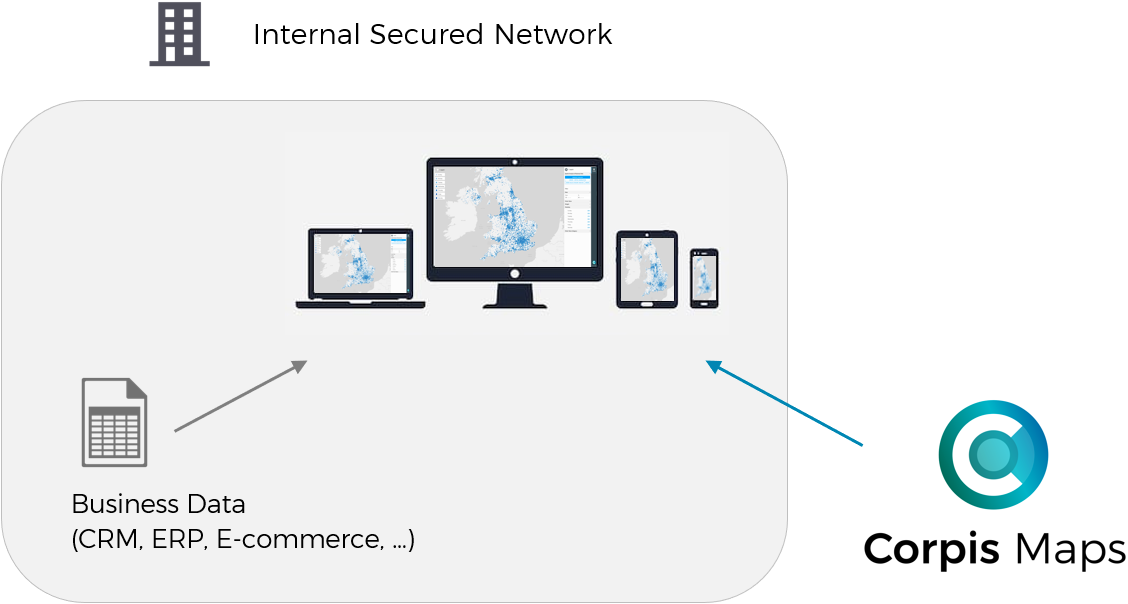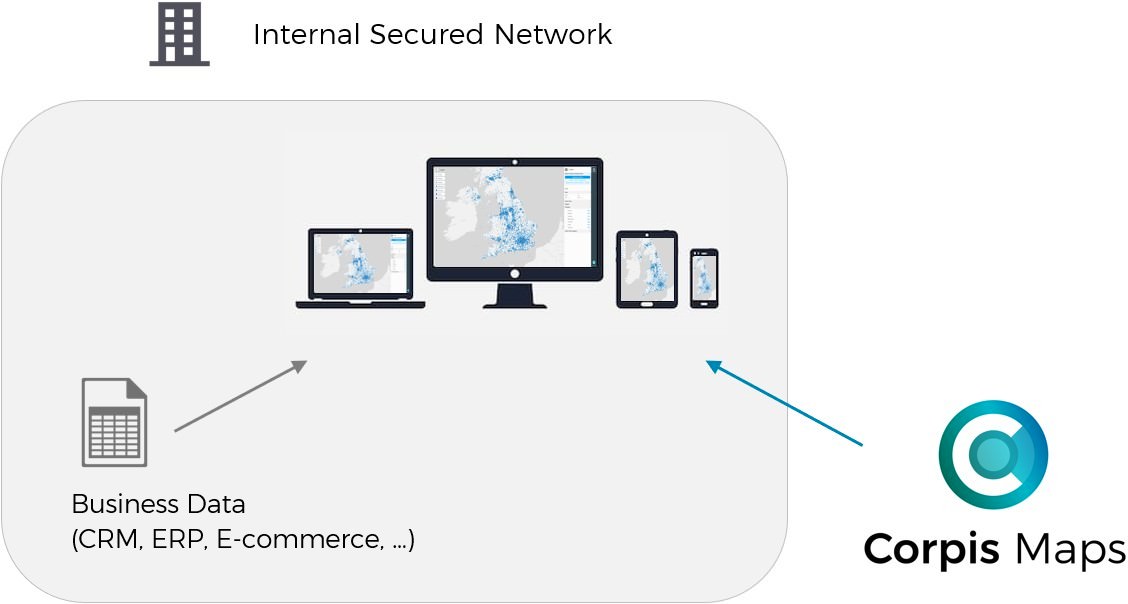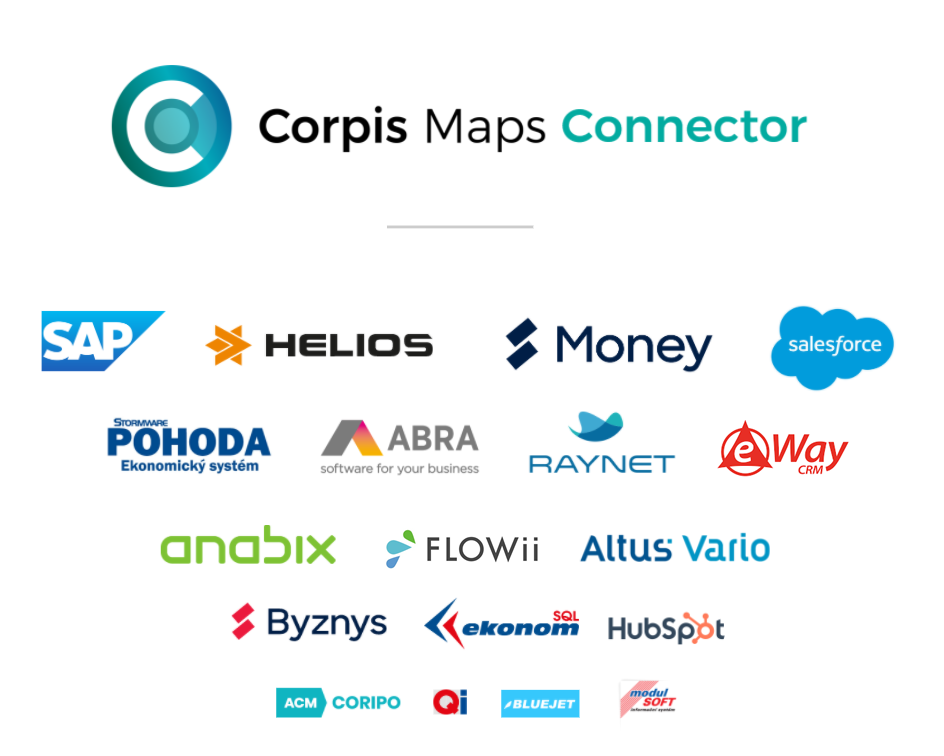 CORPIS MAPS connector
Automation
Corpis Maps Connector enables to create fully automated data connection with your information system (ERP, CRM, accounting software, Google Sheets, etc.). It keeps the sales data in analytical maps up to date.
Connection is created through a secured API of your information system. It is the most efficient automated way of trasferring data from one system to another.
Automation can be created from one or more systems.