Corpis Maps now allows you to edit the data that is loaded into the map! The user can immediately enter important information and data into the company's information system or Google Sheets in the field. The new functionality is widely used especially by sales representatives and sales team management.
Practical example of use – Extracting business potential

Editing can be set up very efficiently and used, for example, for one-off projects such as "Business potential utilization". In this case, the map contains all companies that are potential clients. Before visiting, the merchant in the Corpis maps can be navigated to the place using Waze. After each visit, Corpis Maps sets up the customer to visit, selects the appropriate stage of the business process, and adds notes: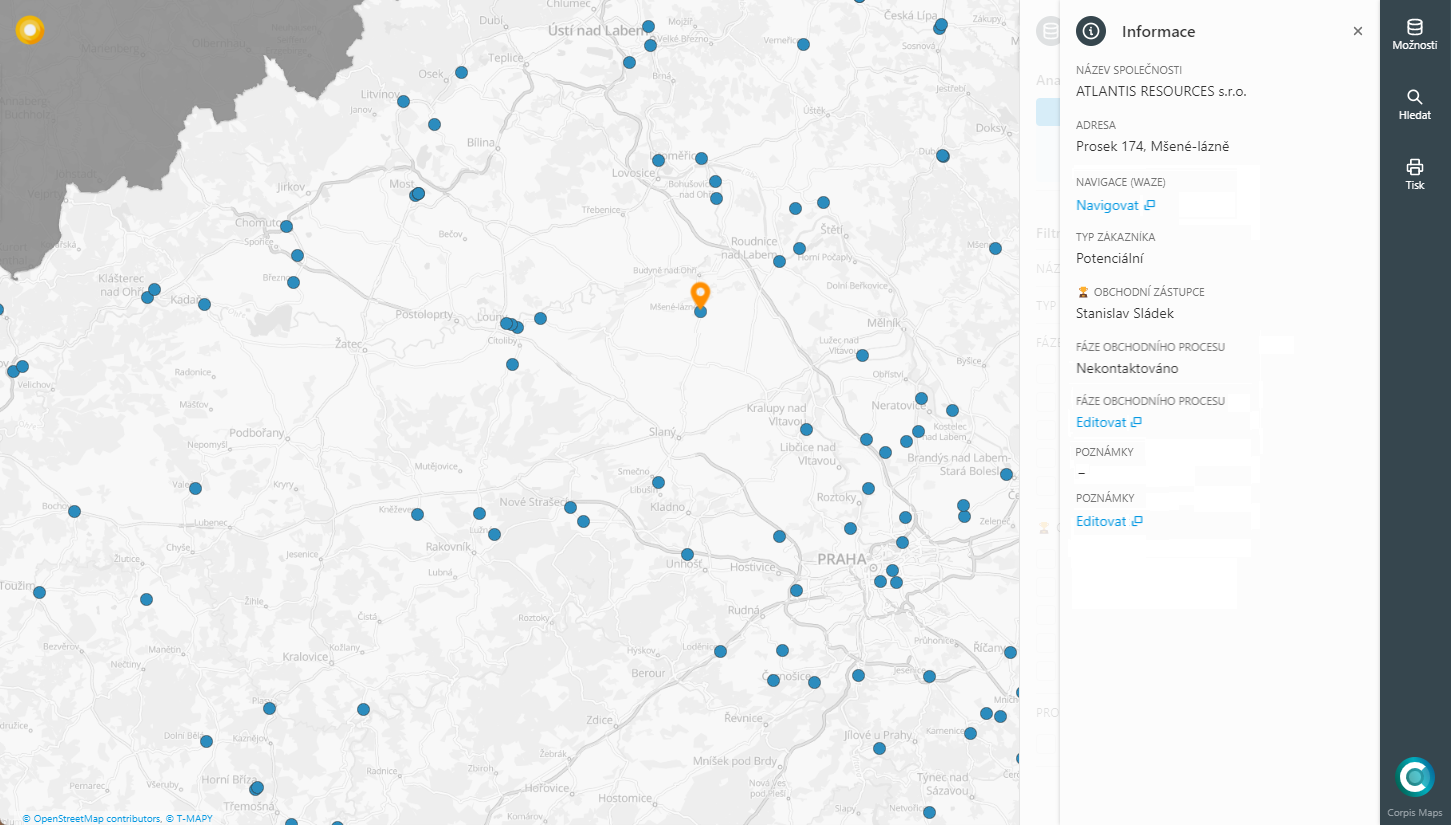 At the beginning of the project, the map can look like this (all points have the same color = default state). The entry into the editing is performed via the client's detail after the completed meeting.
As the project progresses, the map immediately shows how many potential clients the cooperation has developed into one of the pre-set phases, which traders have the greatest success, which regions respond positively to business activity and which do not. The map then serves both sales representatives (basis for meetings) and business management (for ongoing project evaluation).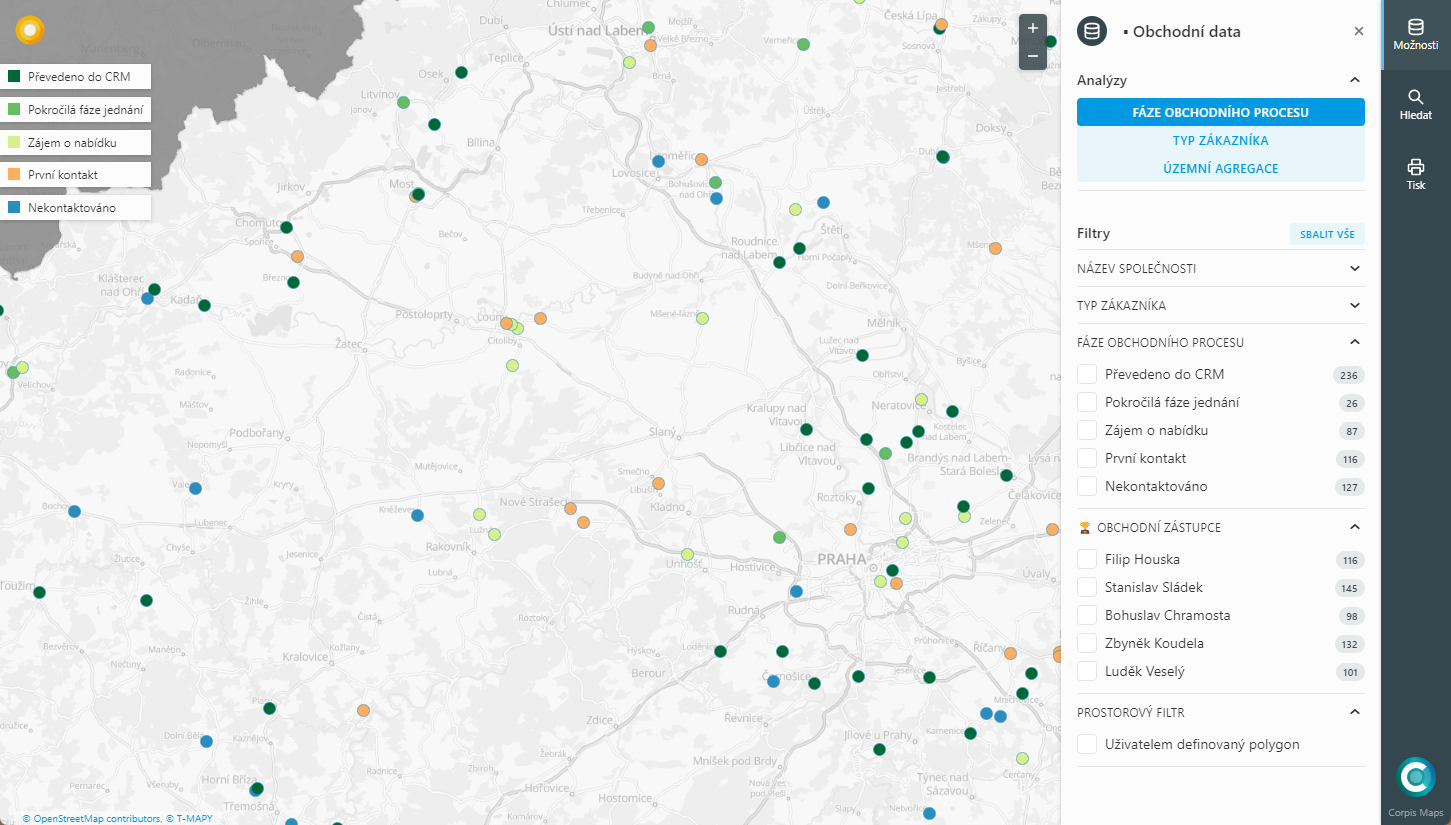 Sample map from an ongoing project: Potential clients are color-coded according to the current business phase. A sales representative can filter, for example, only those potential clients that he has not yet visited in his region. The store management can continuously monitor the success and statistics of the entire campaign and individual merchants on the map.  
Note:
Data editing is available on any device and is integrated into the information panel by clicking on a point on the map. Editing is handled by configuration and can also be set for individual records. The technical editing options may vary from one information system to another.
---
Interested in Corpis Maps map analysis? Contact us.