With regard to the growth of electricity prices, the interest in photovoltaics has also increased several times since last year. Installation on family houses to produce their own electricity is a way for which subsidies can be obtained for many years. Are you planning to install photovoltaics on your house and want to know the number of applications and the average subsidy in your district? You will find everything in our interactive map. 
Surprising differences in the amount of subsidies in regions and districts
Who would expect an even distribution of the amount of subsidies throughout the Czech Republic will be surprised. The Zlín Region has the lowest average regional subsidy in all monitored programs (CZK 119,334), while it is the highest in the Ústí Region (CZK 138,194). The difference between these regions is therefore more than 15%. Looking at the districts, the situation is even clearer and the better subsidized parts of the republic can be seen at a glance. The district of Most has the highest average subsidy across all the above-mentioned C34-C39 programs (CZK 145,540).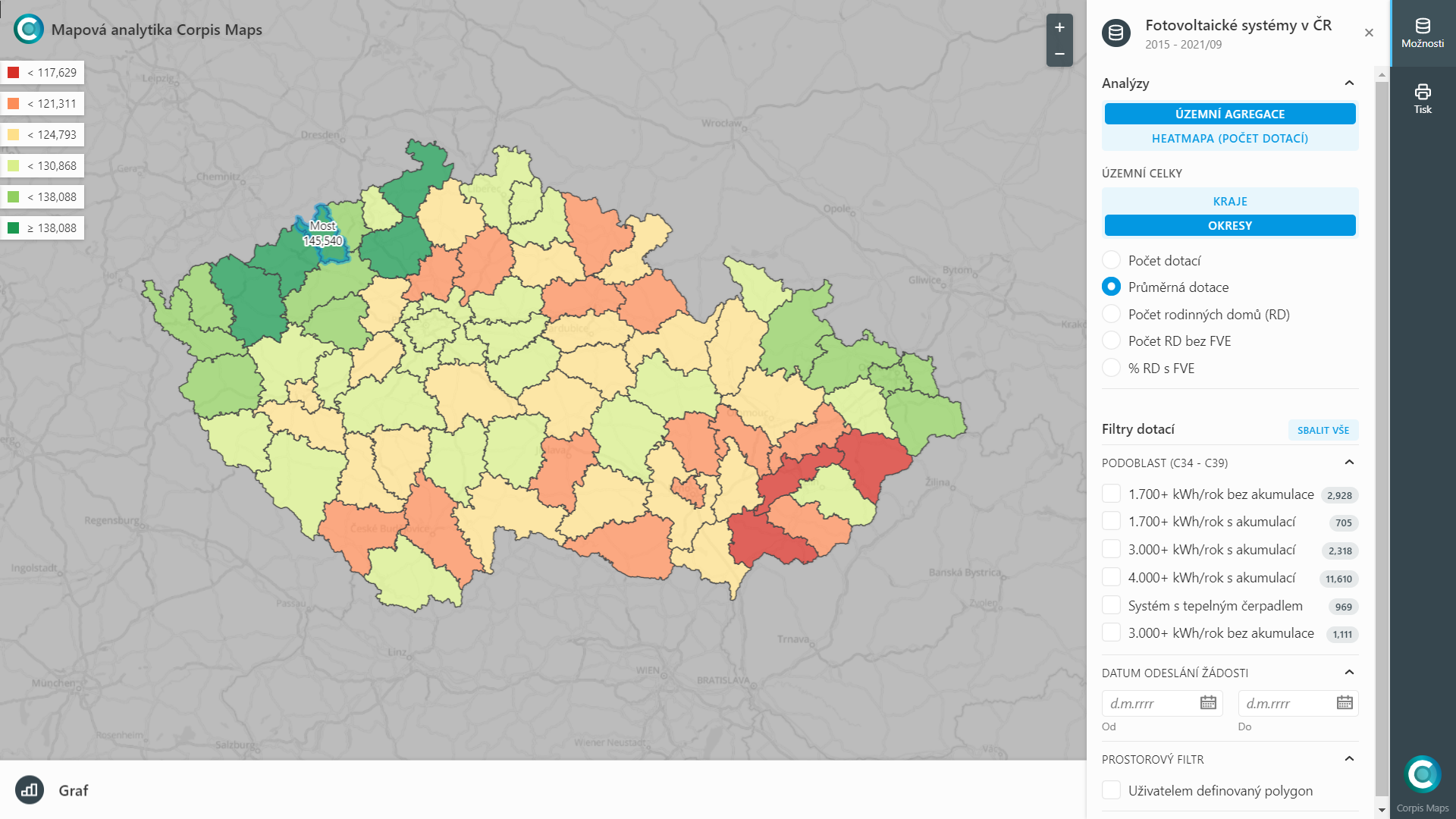 Most often subsidies go to the systems "4,000+ kWh / year with accumulation"

The statistics on the map show that the most frequently subsidized systems are those with technical parameters "4,000+ kWh / year with accumulation". As we can see in the first picture below, most installations in this segment are carried out in the Central Bohemian Region. The second picture shows the average amount of the subsidy in the same segment – here the Moravian-Silesian region is at the top (164,399 CZK). On the other hand, the Pardubice region is the worst off, with 9% lower average subsidies (CZK 149,480).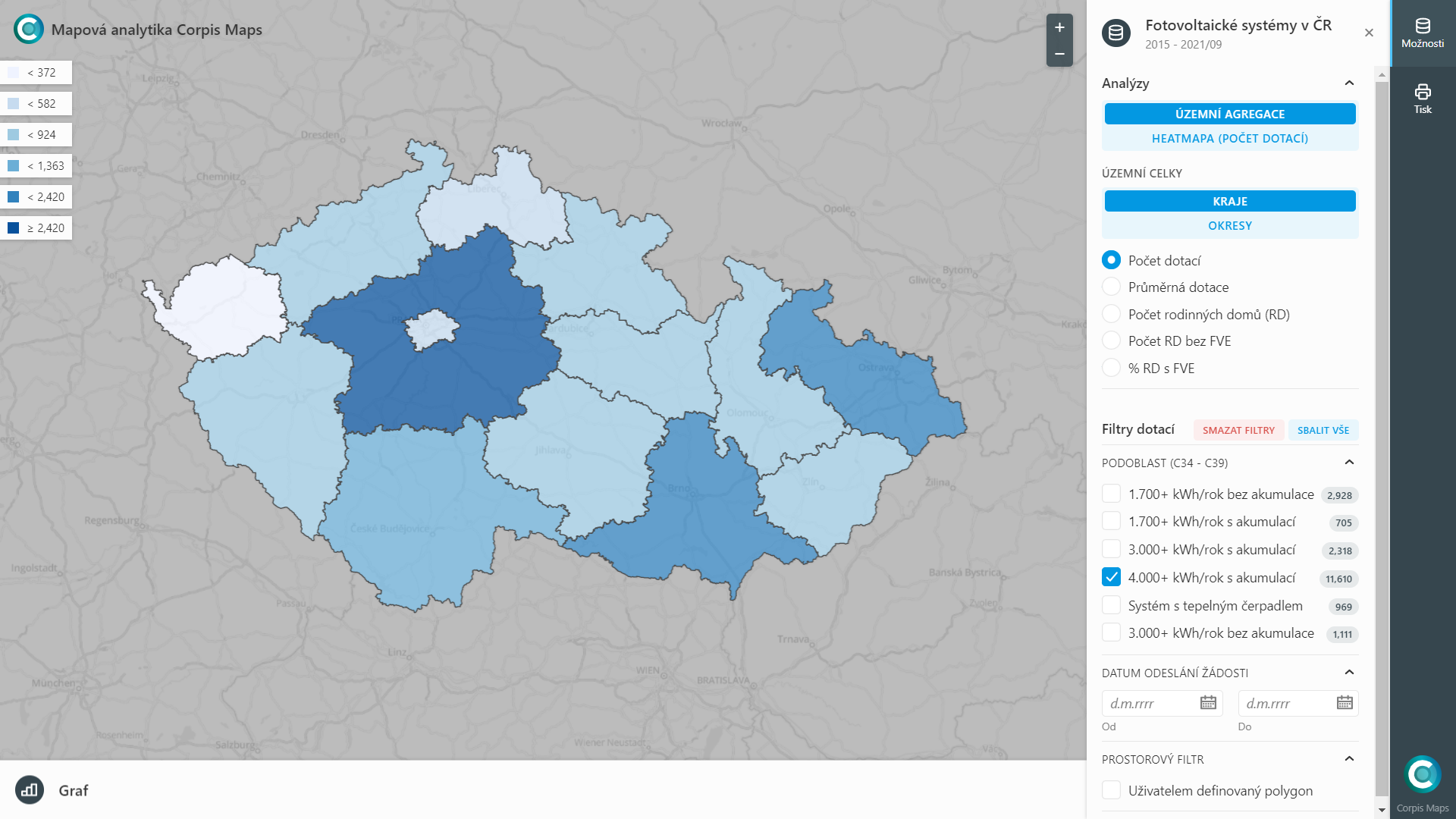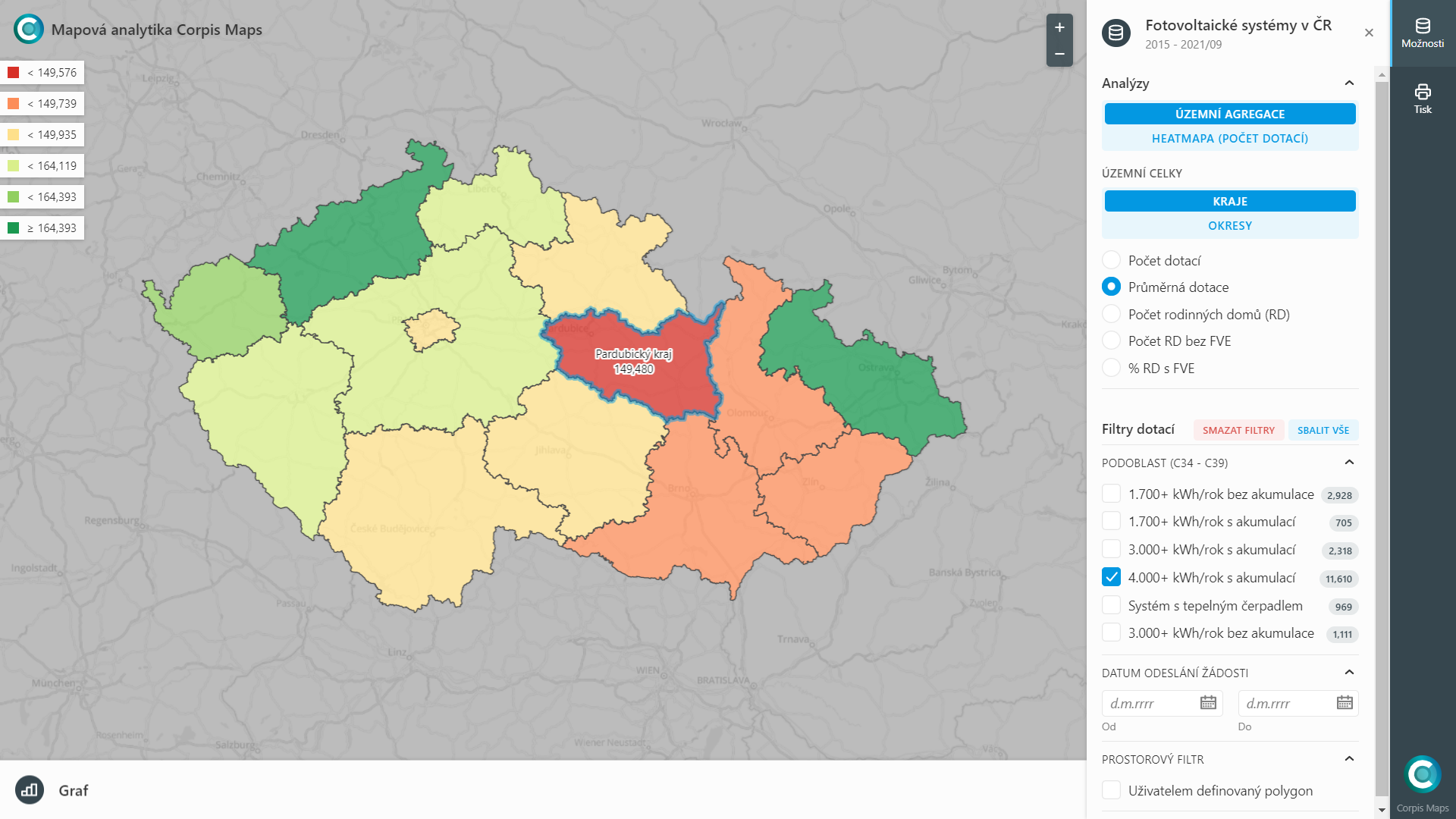 The leading position of Prachatice and the strong potential of Frýdek-Místek
If we look at the map from the perspective of already installed systems for family houses, for which a subsidy was provided, we will find that the district of Prachatice dominates throughout the country. Here, photovoltaic systems are installed on 4% of all family houses. The fewest houses with photovoltaic systems are in the Jeseník district (0.55%). On the opposite view ("Number of family houses without PV") we will see the potential that the Czech Republic still has, we can see that most family houses without photovoltaics are in Prague and its surroundings and in the Frýdek-Místek district (41,159 family houses).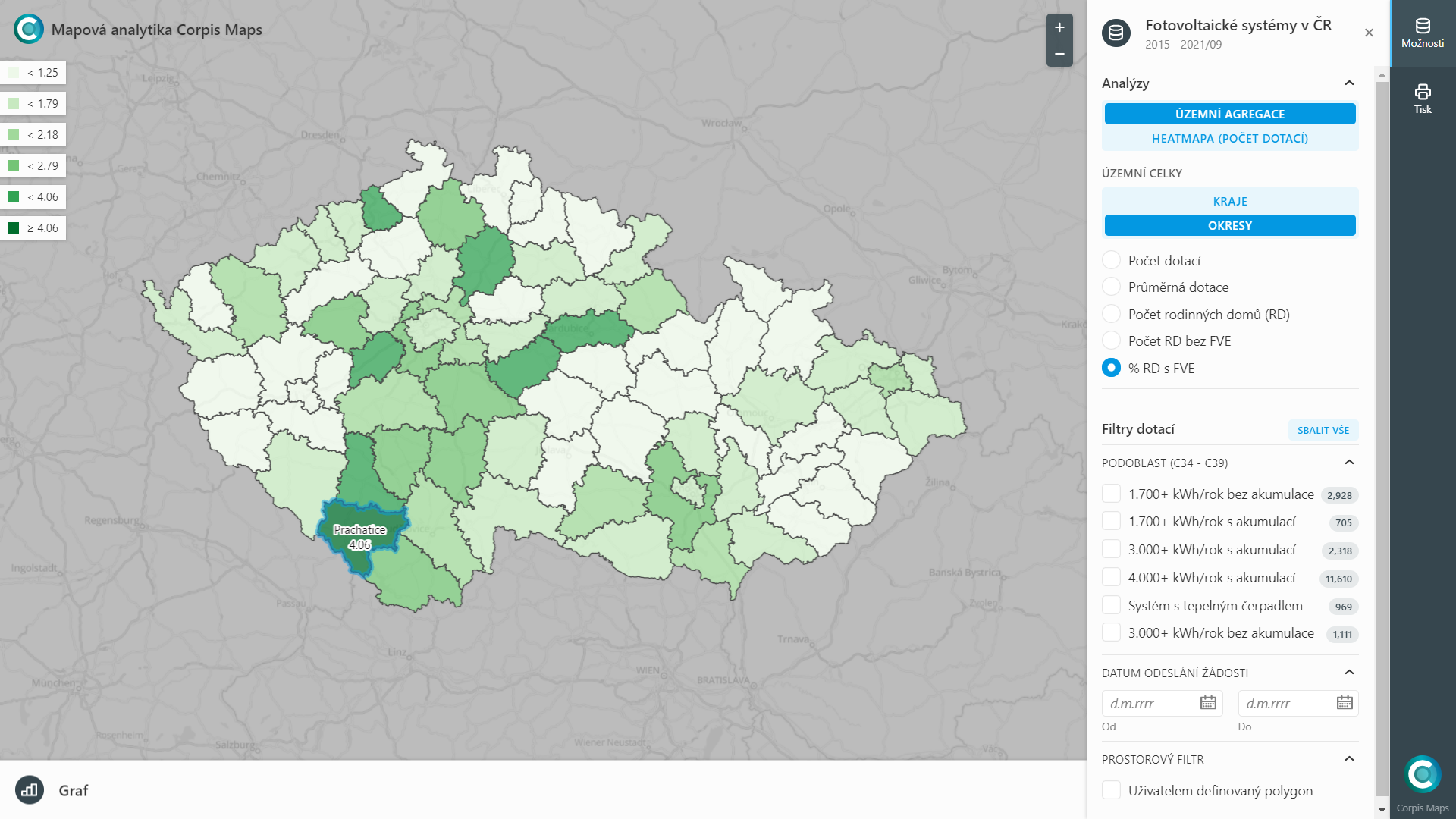 ---
The authors of the map are Pavla Spisarová, Martina Valášková, Helena Urbášková. The map was created with technological, product and data support of entities: Czechitas z.ú., T-MAPY s.r.o., Corpis Maps, Ministry of the Environment.
Interested in Corpis Maps? See how it helps businesses do business.