Corpis Maps analytics maps have long been in the search for state-of-the-art CRM and ERP systems that want to offer their clients true business map analytics. Map analytics to help quickly evaluate business success, business potential and support expansion and growth in the most suitable regions. Connecting FLOWii CRM and Corpis Maps is a logical step. FLOWii is currently used by more than 2,000 companies in the Czech Republic and Slovakia.

In Corpis Maps, you can primarily view the following types of data from FLOWii:
Overview of customers (partners): for example, the name of the customer (partner), the type and subtype of the customer (partner), the responsible person, addresses, contact persons and information from their own optional fields.
Overview of business cases: for example, name of business cases, statuses, type of order, total price, responsible person, source of contact, contact persons and information from own optional fields.
Order overview: for example, order name, status, type and subtype, agreed price, responsible person, trade surcharge, invoice remains and information from optional fields.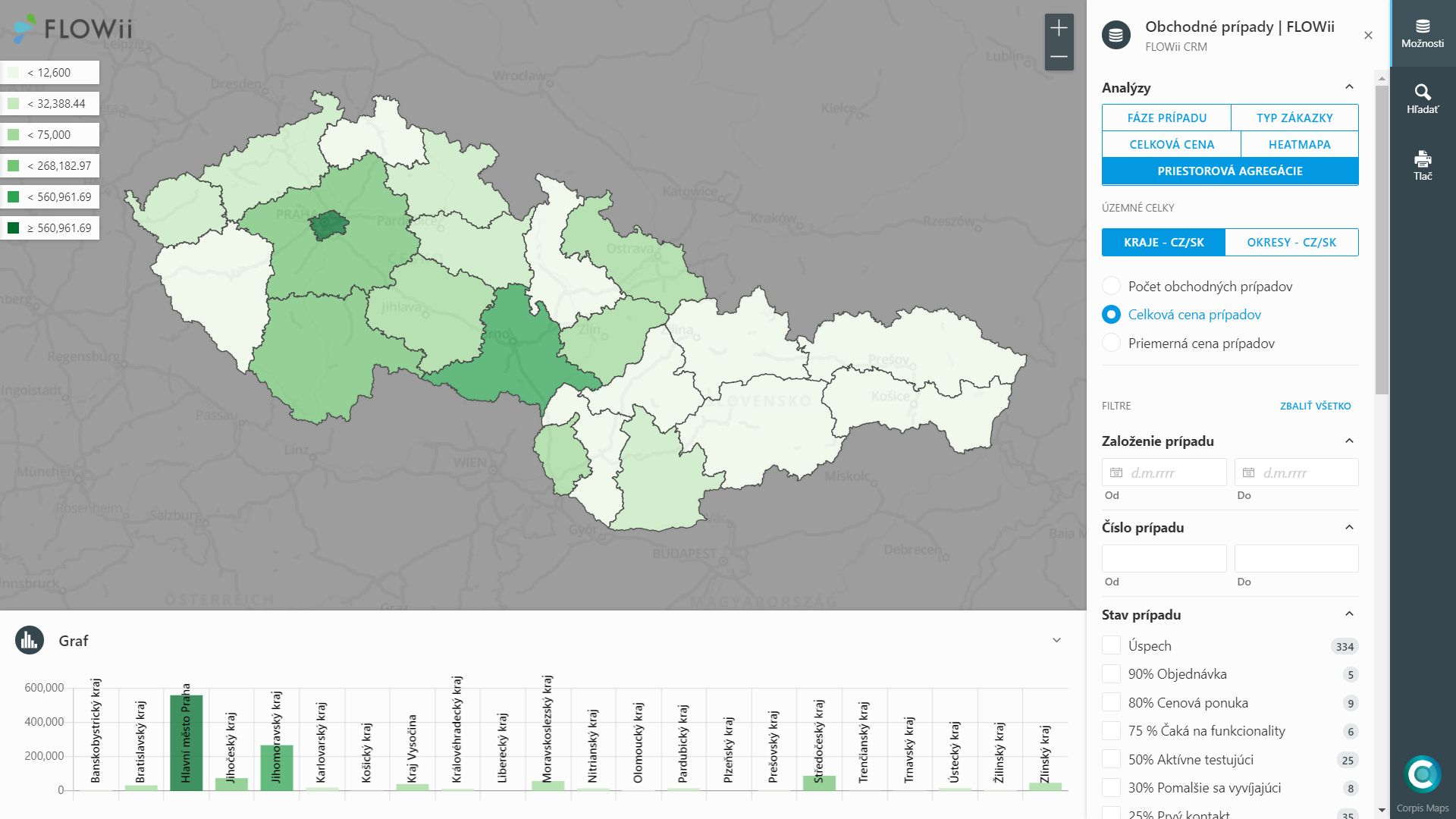 Example No.1: Spatial aggregation = The clearest summary view of the state of trade.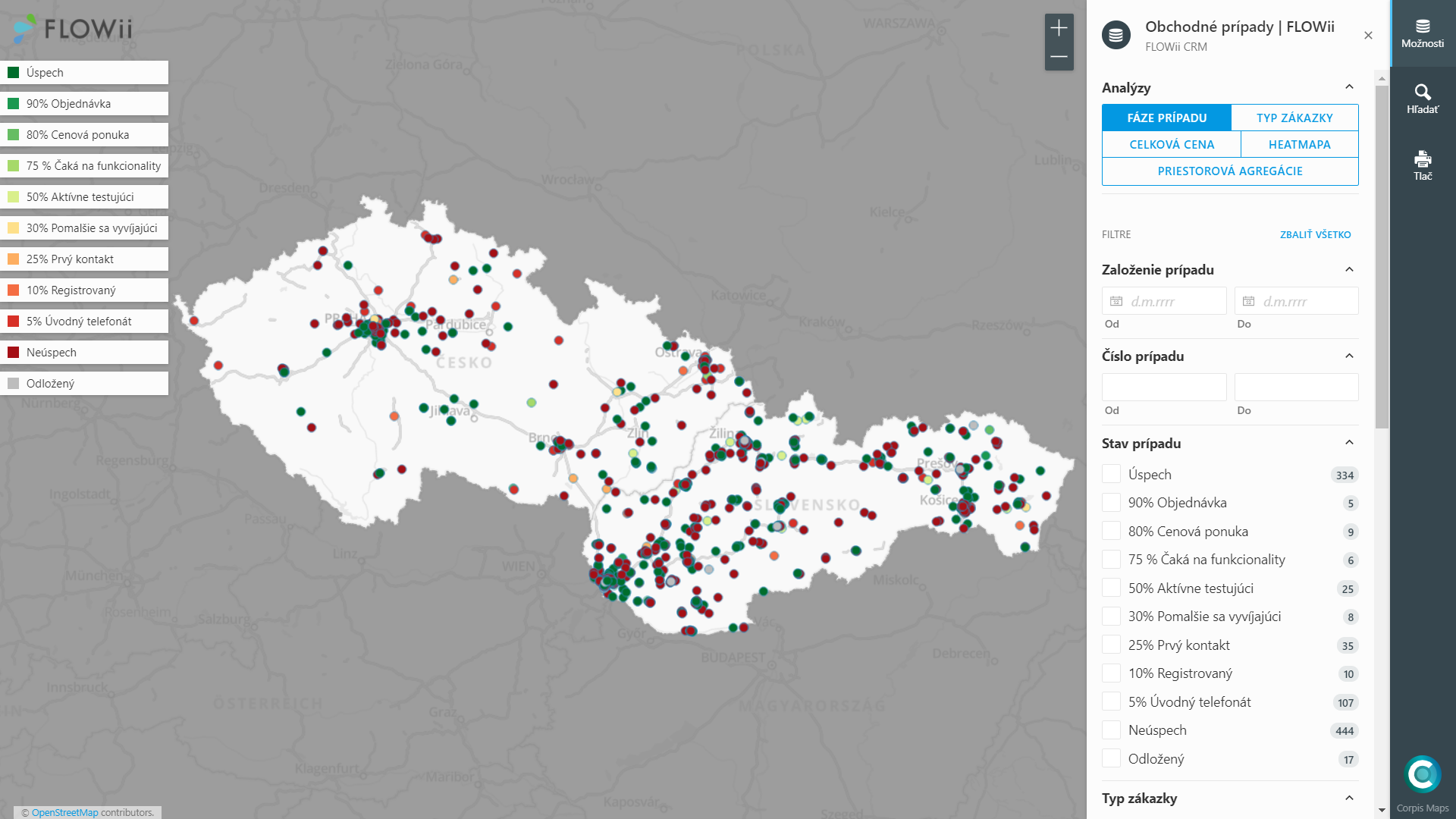 Example No.2: Detailed display of business data with details and statistics (incl. Car navigation). 
Maps are in Czech or Slovak. There are three variants of Corpis Maps for FLOWii: Static, Dynamic, Individual according to FLOWii settings. All three versions offer great map analytics for business executives, sales and marketing managers and sales representatives.
Details and prices of individual versions can be read directly on the FLOWii website or on the website of LEADMACHINE – the official distributor of FLOWii and Corpis Maps.
---
Interested in Corpis Maps for FLOWii CRM?
Take a look at the demo map.