The configuration part of the map offers two options: form and code, between which you can switch freely during creation.
1. Form

Use the form to create an entire map. From changing the name, through adding metadata, visualization to changing the language localization of the map. Then send the changes to the map preview on the right by clicking on "Refresh map to see changes". For example, if you want to add a search by company name to the map, check the "Search" checkbox in the "Company Name" metadata and confirm the changes. The search is added to the map.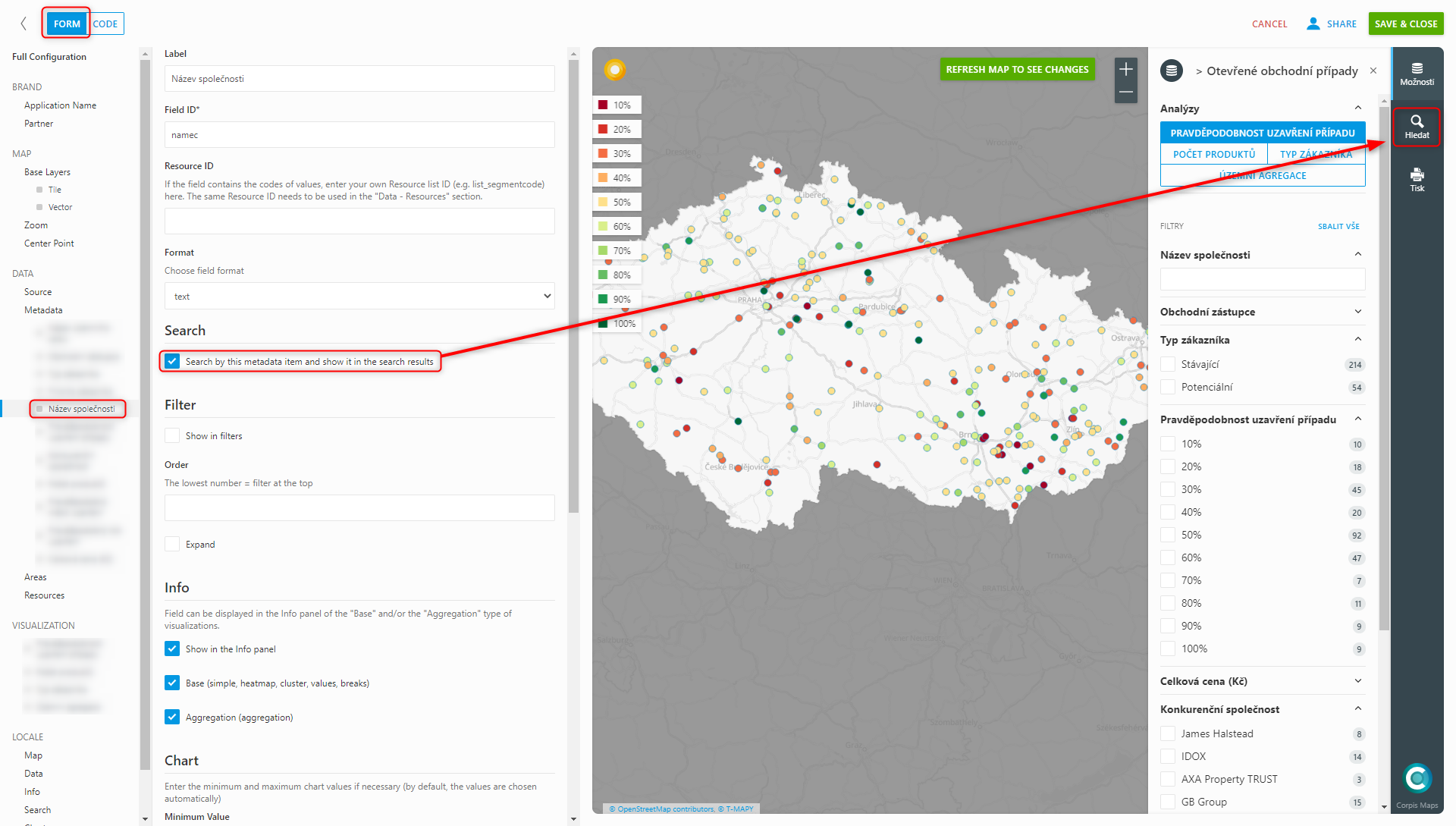 2. Code

The code option can be used when creating multiple maps. Simply copy the code for the individual parts, which should remain the same in other maps (map base, language localization, code lists, etc.) and paste new ones into the map, which will save time spent setting up each map separately. It is also often used if you want to duplicate the map. Copy the entire code and paste it into the new map to create a copy of the original map.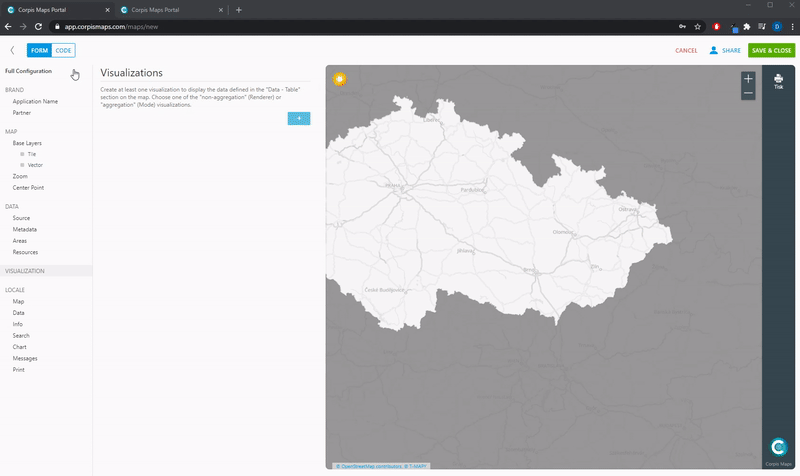 ---
Are you interested in management maps Corpis Maps?
Contact us and try Corpis Maps for 1 month for free. During the trial period, we will create your first map for free.