The sharing feature allows you to share the map with selected Corpis Maps users or publicly. Only a user with an administrator account (ie a user with map editing rights) can share the map. You can access the editing in the Corpis Maps portal by clicking on the "Edit" button next to the map you selected. Then click on the "Share" button in the upper right corner, where you choose to whom you will share the map.

There are two ways to share a map:
1. Sharing for specific Corpis Maps users in the portal
The first and also the most frequently used option is to share the map to selected users. Simply select who the map is for from the list of users and save it. The user will see the map after logging in to their account in the Corpis Maps portal.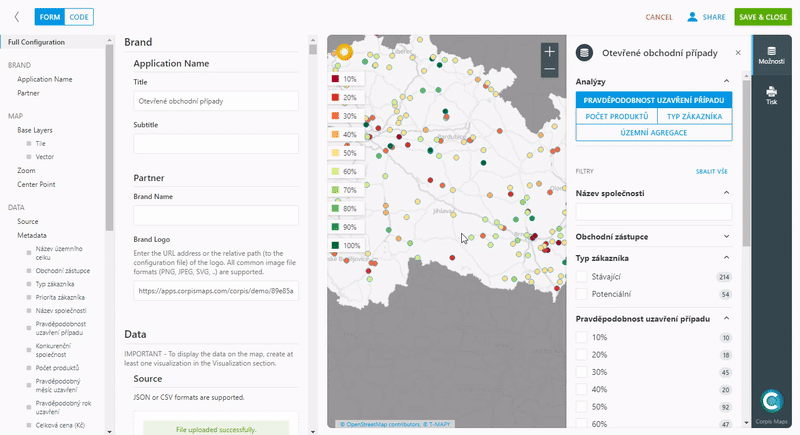 2. Public map sharing via link
The second option is to share the map publicly. In the sharing window, select "Anyone with the link" and save the map. In the portal, open this map via the "Open" button and simply copy and share the URL with users who do not have an account in Corpis Maps. Anyone with this link will be able to see the map. This shared map will be visible to all users of your organization that you have set up in Corpis Maps in your accounts.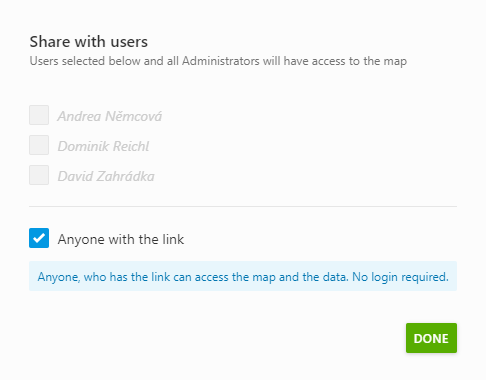 ---
Are you interested in management maps Corpis Maps?
Contact us and try Corpis Maps for free.