⭐ Corpis Maps for all CRM systems
Great news for all users of web CRM systems! The latest version of Corpis Maps allows direct integration into CRM! As a user, you will no longer have to work in CRM with tourist maps from Seznam and Google, which are designed for leisure activities. You will have professional map analytics at your disposal, which will show you the performance of the sales team and business potential with a few clicks.

Do you use a CRM system where the maps are not at all or do not show anything interesting?

Let us or the manufacturers of your CRM system know and together we will ensure that maps are not just a neglected bookmark in the CRM system, but a tool that will become an integral part of your every evaluation and planning.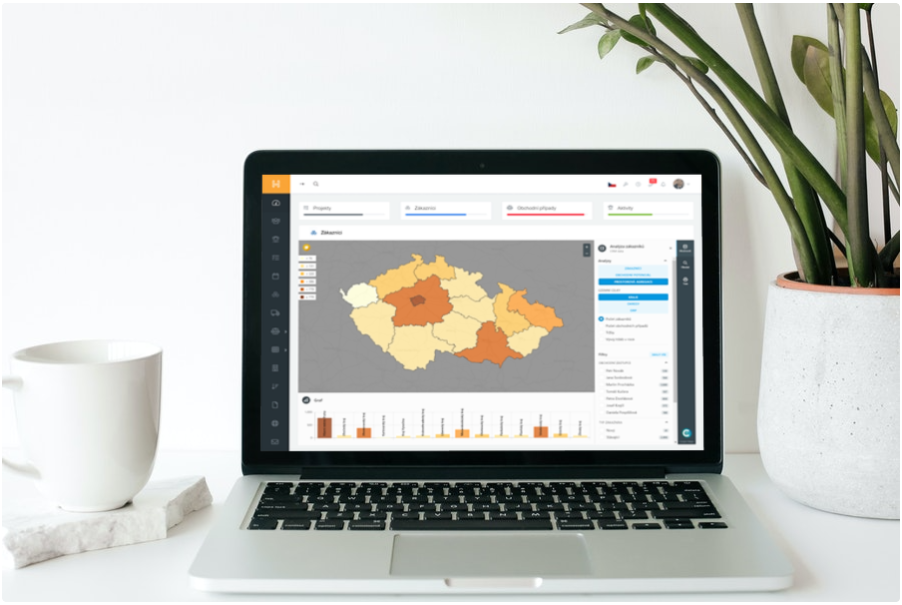 ⭐ New user interface
The new user interface builds on the layout of the Corpis Maps controls you've loved. The new look has a modern minimalist design, intuitive controls, new icons and the ability to use emoji symbols in maps, which take map personalization to a new level. For clients, we have already used, for example, these symbols 🏠 🏆 🧪🔨🎨⭐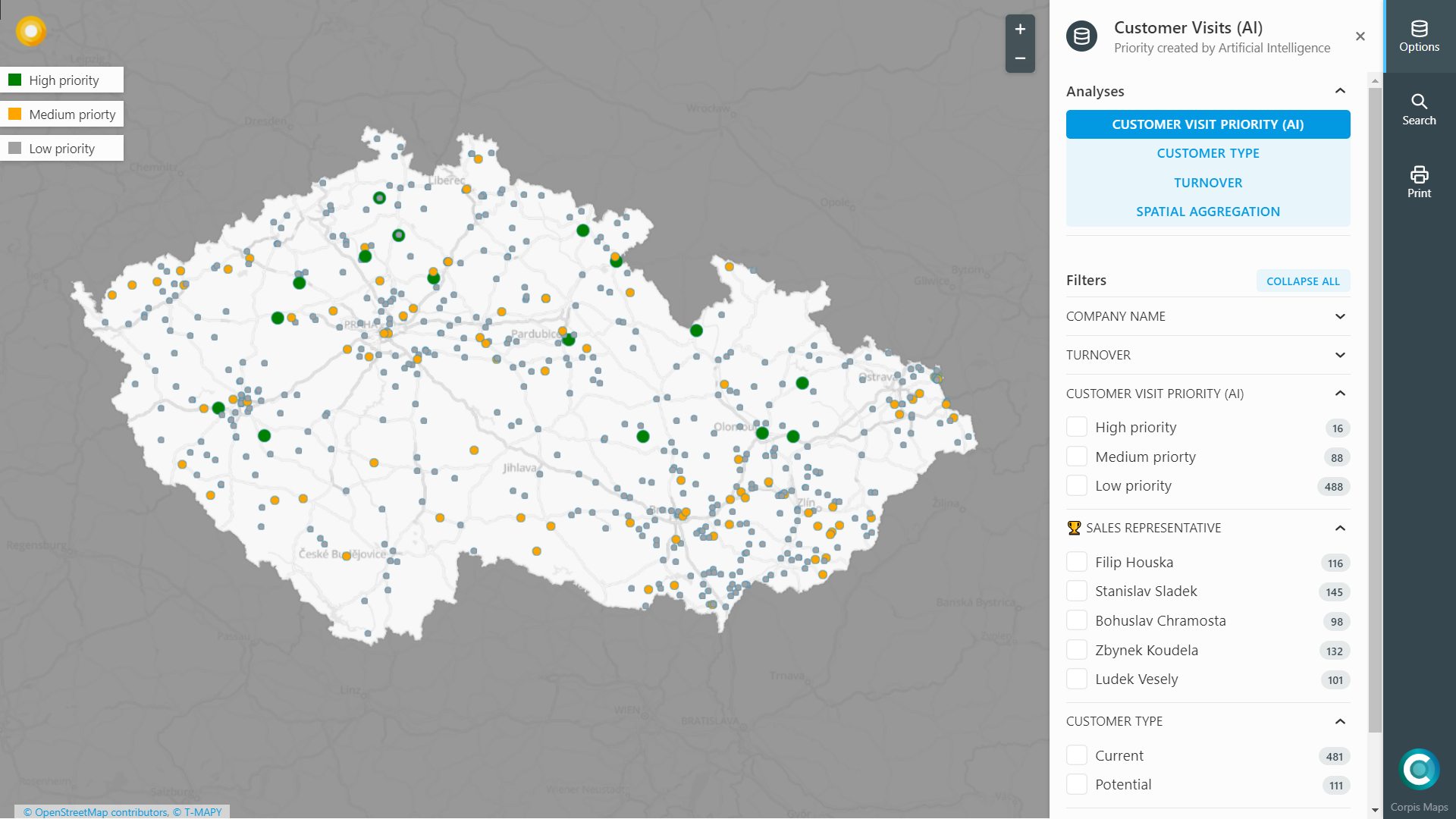 ⭐ New clusters with list display function
We listened to the users' request and added a feature to the favorite clusters that displays a list of points that are grouped in the cluster. In practice, you will use this function to display, for example, all business cases, products sold, service interventions, outstanding invoices for one specific client. The list is sorted alphabetically and can contain an unlimited number of records.
⭐ Creation of analytical filters from multiple values ​​in one record
If you have multiple values ​​in a single record in your data, you can reuse them in filters. Each value appears in the filter as a separate value. For example, you can simply see what product structure a particular customer has from you or what products your salespeople most often offer.

---
Availability
All Corpis Maps integration partners, solution partners and customers have instant access to this new version.
Are you interested in a Corpis Maps demo map containing your data?
Would you like to integrate Corpis Maps into your product (CRM, ERP, E-commerce, …)?