A new version of Corpis Maps has been released!
In this article we will introduce you to the main news.
---
Corpis Maps Connector – Automate data preparation
Corpis Maps Connector is a new optional superstructure of Corpis Maps analytical maps, enabling connection to any corporate information system. Corpis Maps Connector significantly speeds up and simplifies the process of preparing data for maps. It becomes fully automatic and requires no manual user intervention.
Corpis Maps Connector allows you to update data exactly as often as you need. You choose whether it should be once a month, weekly or every day.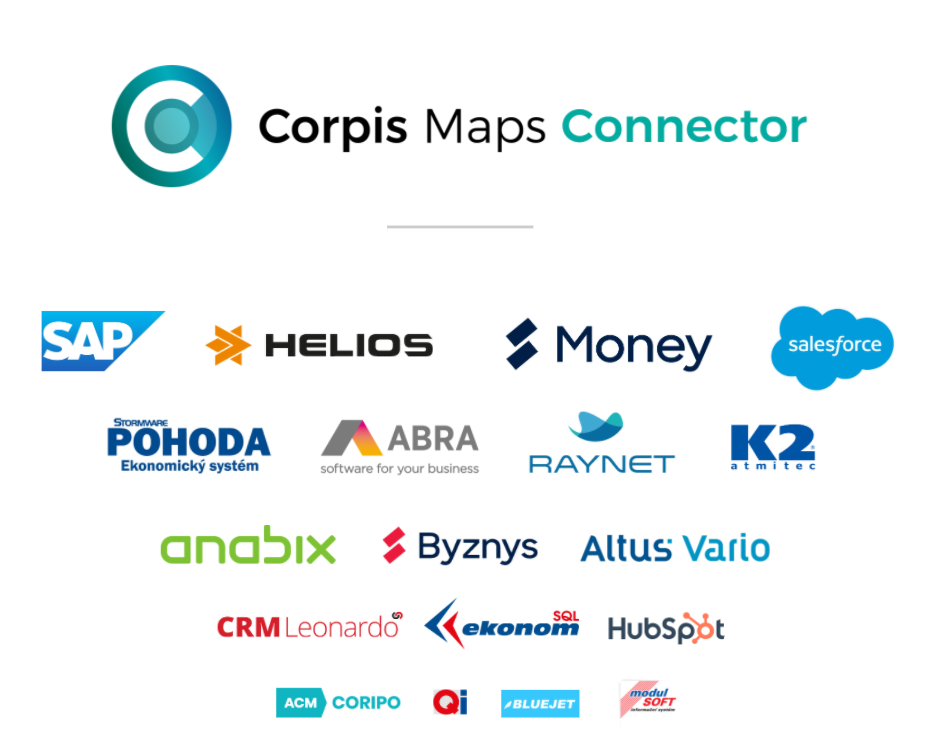 Text filter for even faster data filtering
The text filter expands the possibilities of popular analytical filters in Corpis Maps. Thanks to the text filter, you can now very quickly display, for example, specific customers, projects, products, cities that interest you and that you want to analyze on the map.
The text filter can be combined with other types of filters and all types of visualizations. You can add more text filters to the map and combine them. Search works for whole words. The search is not case sensitive (eg points in Brno are displayed when you enter "Brno", "brno" or "BRNO" in the filter).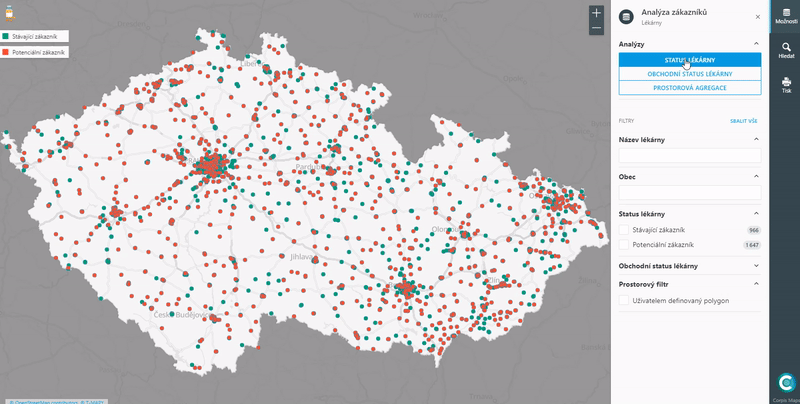 ---
Availability
All Corpis Maps integration partners, solution partners and customers have instant access to this new version.
Interested in Corpis Maps? Would you like to try it to streamline business in your organization?