Artificial intelligence comes to Corpis Maps map analytics! Imagine it as a personal assistant who will think of a lot of things for you with incredible precision and foresight. It will help business managers and salespersons.
For example, it recommends what customer should be visited by a salesperson in preference to others. You will no longer have to remember where you were last and whether the frequency of visits corresponds to the size of the customer. You also minimize the likelihood that your customer will switch to competition due to your inactivity. You will see everything in the analytical map as soon as it is opened. In the same map, you can instantly schedule appointments and start auto-navigation.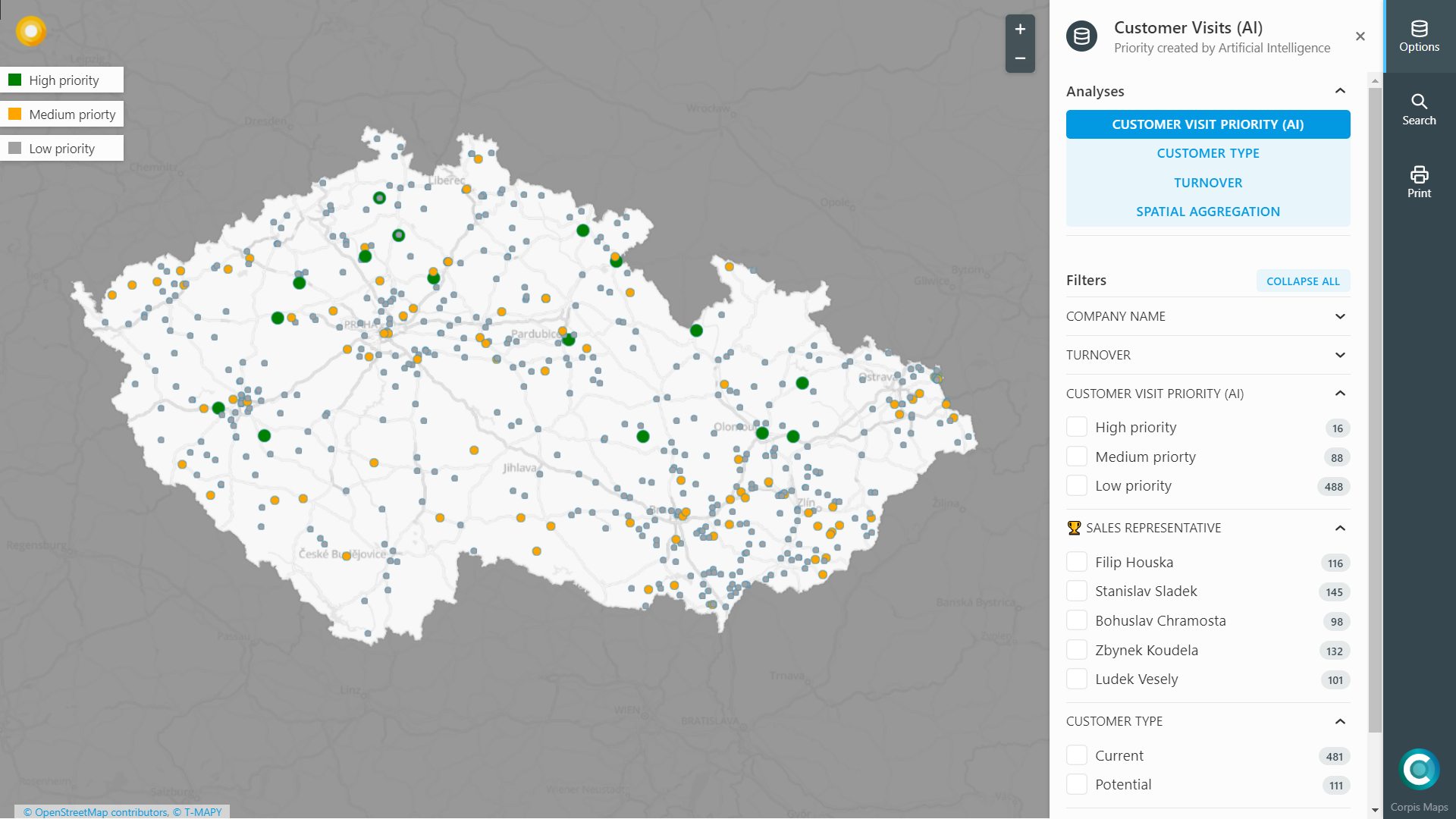 Artificial intelligence creates green dots on the map that represent the highest priority customers – the customers you should visit as soon as possible.
In the second picture, notice the filter combinations, which allow you to immediately see how many customers the selected merchant has in their region and how many should visit as soon as possible. Planning a route to one of them is then a matter of two clicks.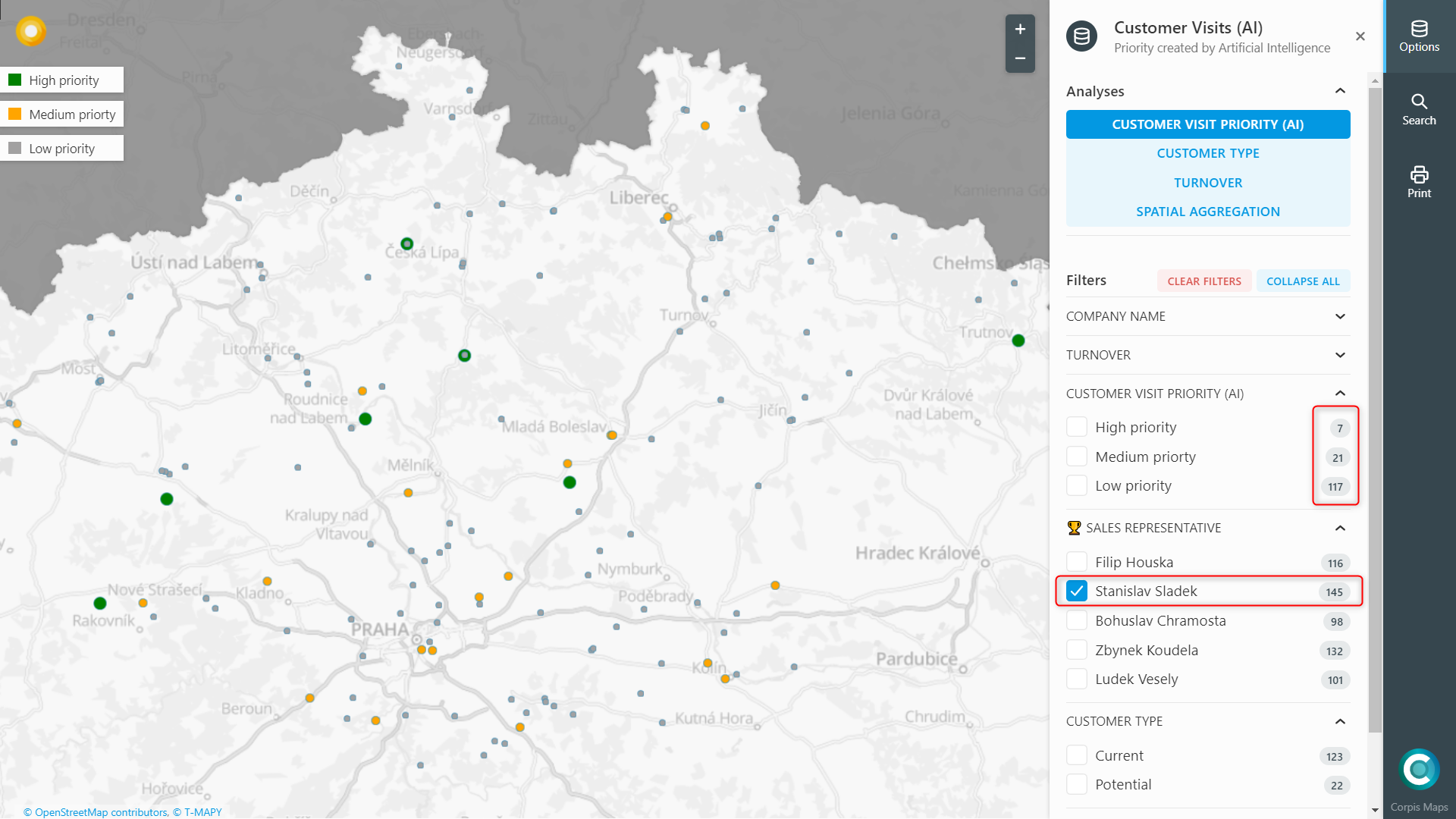 ---
Interested in Corpis Maps map analytics?
Try Corpis Maps for free.