You will use the code lists if you have codes or abbreviations in the source data, but you need to see the full names in the map (eg customer or product categories: PRO = Professional, ENT = Enterprise). You can also specify the color and point size of each resource item in the settings.
Possibilities of use

1. On the map
If you set the color and size of the dot for each dial item, you can use it in a "Values" visualization. The result is a color differentiation of points according to individual categories. It is very easy for users to visually identify which point falls into which category.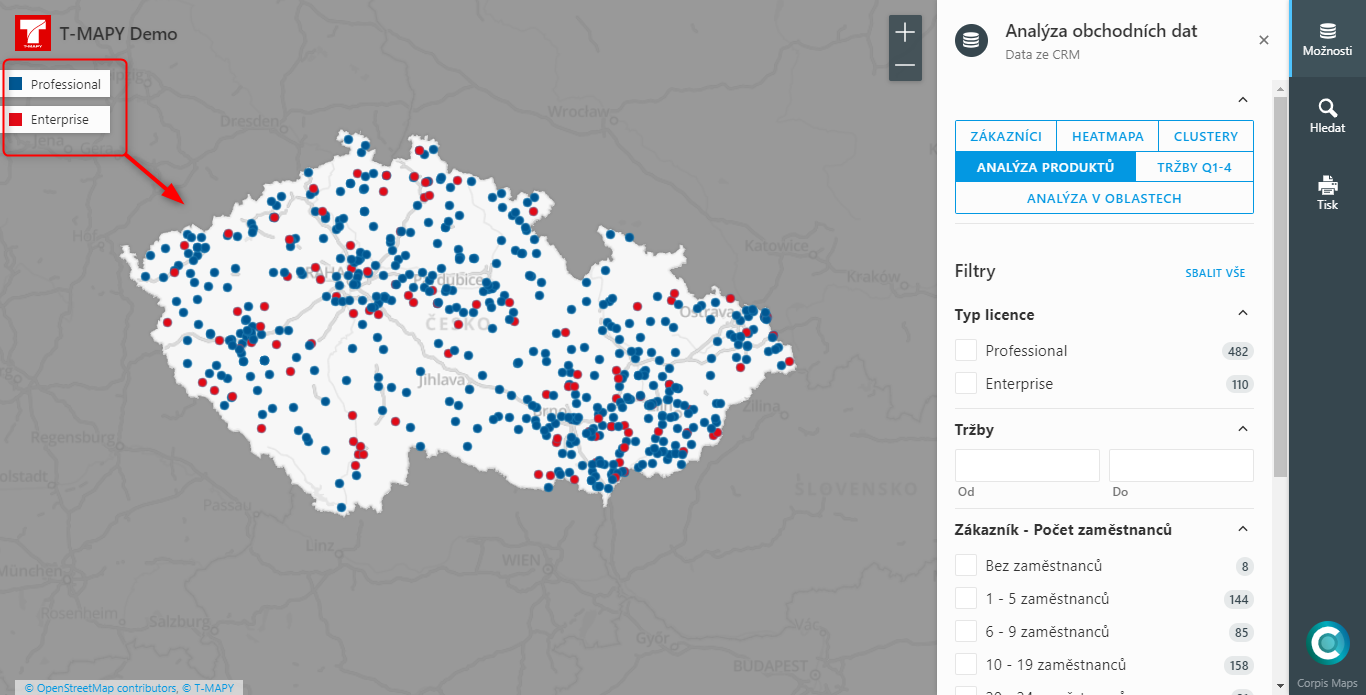 Resource categories can be used to filter data on a map so that you can obtain and analyze exactly the segment of customers, potential users, or subscribers that interest you.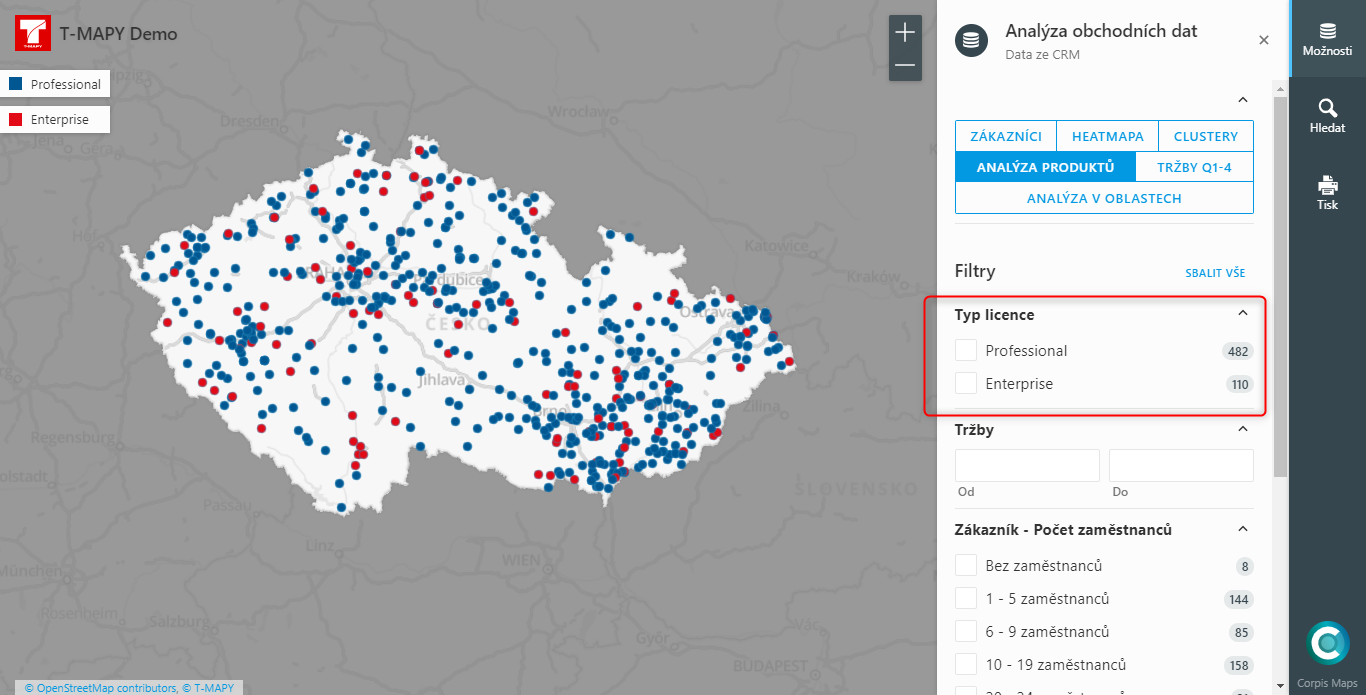 Corpis Maps Creator
In the Corpis Maps Creator configurator, code lists are set in the "Data – Resources" section. If your code list changes frequently, it is advisable to generate it automatically in a JSON file, then you only set the path to this file in the configurator.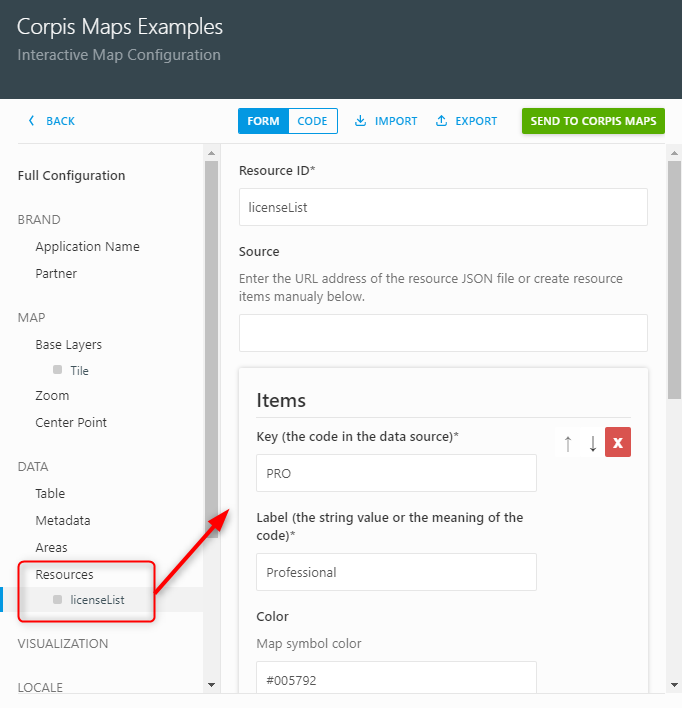 ---
Are you interested in this feature and would you like to use it in your maps as well?
You have immediate access to the function in the Corpis Maps Creator configurator under your account, where you can create or edit analytical maps yourself. Alternatively, contact us or your Corpis Maps Solution Partner, who will be happy to help you create the map.