In Australia, there are currently large bushfires. The coordination of fire and rescue services is very imporant as well as the speed of decision-making when and where to send particular teams of australian and foreign firefighters.
We created a map from the NASA data that shows the actual state of bushfires and let you try how managerial maps help with making decisions. The point is to quickly display hard-to-read data in a very natural and easy to understand way in order to make decisions. In case of Australian firefighters, a managerial maps can safe lifes and assets, in case of businesses, it can help to succeed in a very competitive environment of modern times.
Original Data – Where would you send the firefighters?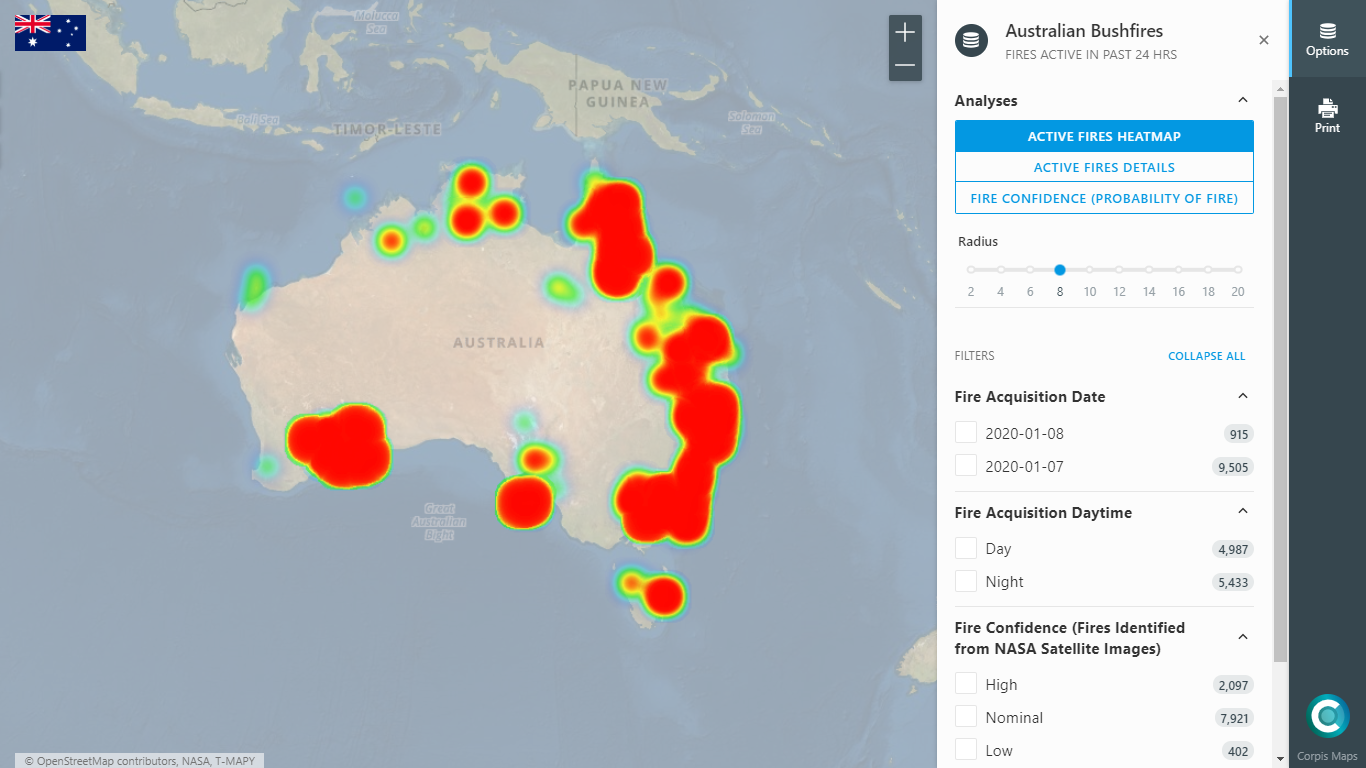 At first glance, it is clear that using the managerial map, it is much easier and faster to decide exactly where to send the firefighters.
The same is true for a sales team…
…thanks to the visualization of potential customers or sales results from existing customers, you will immediately know, exactly where to send your salespersons – and they will know it too, if you give them the access to the managerial map.
Jaroslav Polacek – Corpis Maps Product and Partnership Manager