A novelty that every sales representative will surely appreciate! If you work with a map of customers in the field on your mobile device, then after clicking on the customer, you have the option "Navigate to the customer" in the info panel. The navigation opens directly in Google Maps (if you have it installed) and starts navigating from your current location.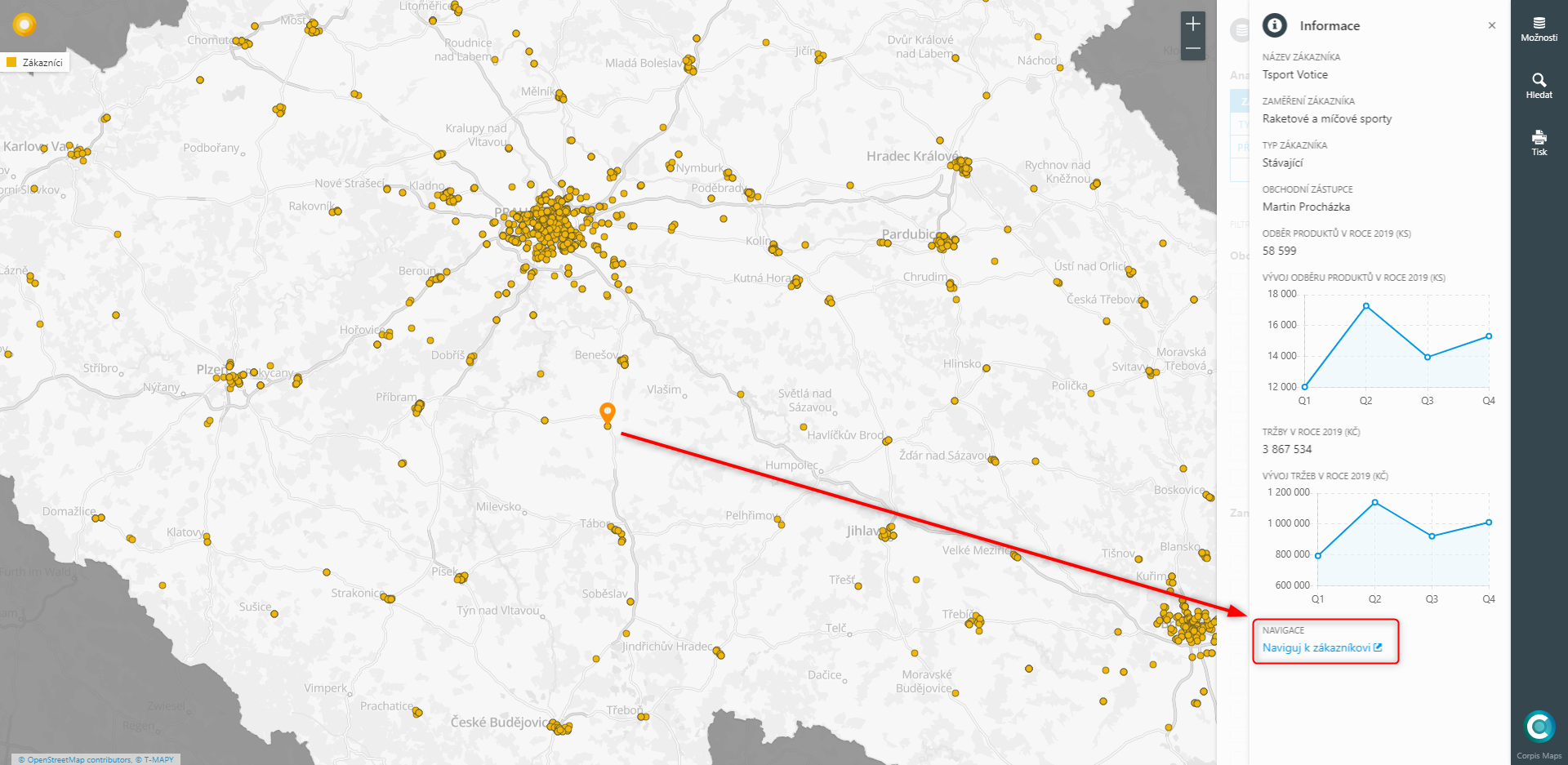 As more and more people use Waze navigation, we've also added the ability to instantly navigate the app, which opens with a single click with a starting point in your current position and guides you directly to the customer.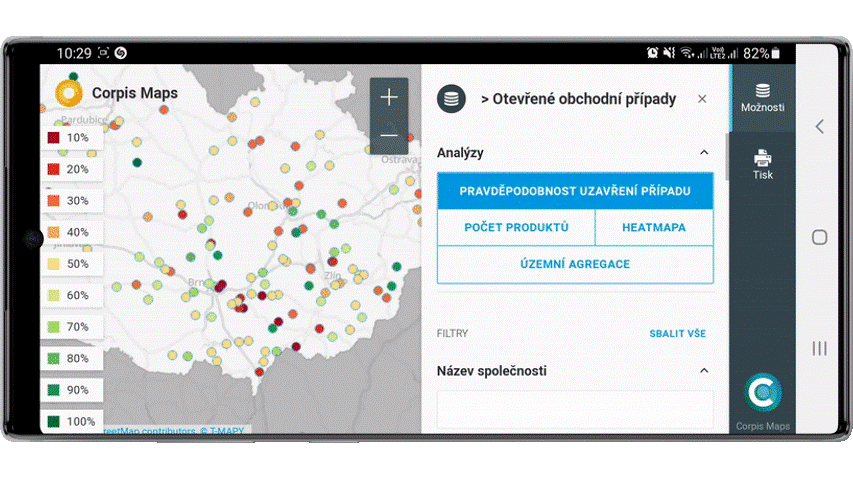 Of course, when we started to improve, we couldn't forget about Apple device users, who have their own maps installed on each device by default. The principle works the same as with Google Maps and Waze. Clicking on "Navigate to the customer" will open the application and you can leave.
Try the mentioned navigation options in the sample map of sales opportunities
---
Interested in Corpis Maps analytics maps?
Contact us and try Corpis Maps for free.